Want to launch your very own website? A website can be a wonderful way to jump-start your online presence. However, the problem arises when you can't decide what kind of hosting you want. There are tons of web hosting providers out there, each offering something different with their hosting plans.
But if you aren't a tech savvy kind of person hosting might seem a lot of tricky for you. There are plenty of options – shared hosting, dedicated servers, VPS hosting, Cloud hosting and many more.
If you aren't the tech-savvy, then you will definitely have the misconception that VPS and Cloud hosting are the same thing. But in reality, there is a solid difference between VPS and Cloud hosting. To clear all your confusion, keep reading this guide and find out which one should be your best choice.
Let's dive right in!
VPS Hosting: What It Is
Virtual Private Servers or VPS is a popular choice when it comes to hosting. This is typically a simple kind of hosting plan. In this one, there will be a physical server, which will be divided up into smaller sections. These smaller sections are called virtual servers and hence the name.
Each of these virtual servers acts as a dedicated server, which means they all have their very own environment.
As you will get a dedicated portion of the physical server, you can then use your own resources separately and can customize it any way you want. Even though you'll be using a part of the physical server along with others, there's no chance for your file to leak or someone to hack into your server.
In many hosting providers, you will get different kinds of packages to choose your resources. For example, in Bluehost, you'll get three different VPS hosting plans to choose from – Ultimate, Enhanced, and Standard. Their VPS hosting plan is super-fast and offers an enhanced control panel.
All of the three plans have different storage space, RAM and bandwidth allocated. Every one of their servers has SSD storage facility. So, according to your need, you can select any plan.
There's just one issue with this hosting type. If somehow one of the physical servers fails, every virtual server on that will fail as well. The performance level could also vary based on VPS plans. If someone takes a more expensive plan than you, he could hog the resources from that physical server.
Why Should You Consider VPS Hosting?
If you want more control over your website, then VPS hosting can be the perfect pick for you. But you would need some technical skill to set up all your configurations. They could be a great way to grow your website if your site outgrew Shared hosting plan.
Advantages of VPS Hosting
There are lots of benefits of VPS hosting. Let's take a closer look at them:
Higher Performance: Virtual Private Servers are always really efficient for launching a website. You will always get a certain portion from the physical server, so there's no way anyone could limit that. But if your site exceeds the limit rate you might see a bit of underperformance. Other than that, they have a really fast response time and guarantees a 99.99% uptime.
Extra Security: VPS will give your site an extra layer of security, maybe not as good as dedicated server plans, but it will still be much more secure than Shared hosting plan. Even though your server is a part of a bigger server, it will operate independently. So, there's no question of any security breach.
Added Control: If you have any website hosted on Shared hosting plans, you'll probably notice that you won't get much control over your website. Everything is limited after some time, and it doesn't give you the proper control over it. But in VPS you will be able to customize your own website as much as you want.
Disadvantages of VPS Hosting
Not Scalable: Even though you will get a portion of resources for your website, but it might be fairly difficult to scale up any site fast. If your site grows too much, the physical server might not be able to handle that extra traffic increase. This could limit your overall performance.
Cloud Hosting: What It Is
In a way, Cloud hosting is kind of similar to VPS hosting. Mainly all your resources would come from different physical servers rather than just one server. Such as, your storage space could come from physical server-1 and the bandwidth could get covered with physical server-2.
You can't decide which servers to choose; rather you'll randomly get your resources from a cloud network of unlimited virtual machines. However, all the virtual machines depend on many physical servers.
So, in a way, you'll be creating a huge VPS. Every hosting provider will have different plans to offer you, and you'll have to get one according to your need. For example, in Bluehost, they offer three different plans – Business Pro, Performance and Starter. With faster load speed and automated failover, you will always be safe with Bluehost's Cloud hosting.
The best part about this provider is that they offer a fully managed hosting. This means, if you don't have time to monitor your site constantly, there are experts available to help you out.
Cloud hosting will give you the benefit of using multiple servers, so you will be able to get all the resources you want. So, increasing them isn't a big deal here. However, it doesn't offer full customization of your website.
Why Should You Consider Cloud Hosting?
If your main target is to get flexibility, then Cloud hosting should be your pick. In cloud hosting, your resources aren't limited, so you can easily meet with any traffic increase. It won't cause your server to break down.
Advantages of Cloud Hosting
Cloud hosting can be a wonderful choice if you like scalability. Other than that there are lots of benefits of Cloud Hosting. Let's take a look at them:
Scale: Unlike other hosting choices, Cloud hosting will always give you options to scale up your resources. You won't be just stuck with what you had from the beginning. Every time you need more storage or more bandwidth, you can just increase it with a click. Changing plans isn't a big deal here either.
Fast Performance: As there are so many servers available on the Cloud, you will get a faster output every time. So, fast response time and really high uptime shouldn't be on your worry list. Even if one of the physical servers fails, you'll be redirected to another. So, your site should remain intact.
Secured Environment: The Cloud platform is really secured, and your site won't clash with other users on the physical server.
Disadvantages of Cloud Hosting
Typical Customization: The customization is kind of complicated in Cloud hosting. As you are getting resources from multiple servers. Customizing every server is almost impossible. Distributing all of your configurations is relatively challenging to do. Also, you would need to have the technical knowledge to do that.
Could Become Vulnerable: This hosting is web-based. As you are dealing with virtual servers, your site could be prone to cyber-attack. For that, you should get added security.
Difference between VPS and Cloud Hosting: Which One Should You Take?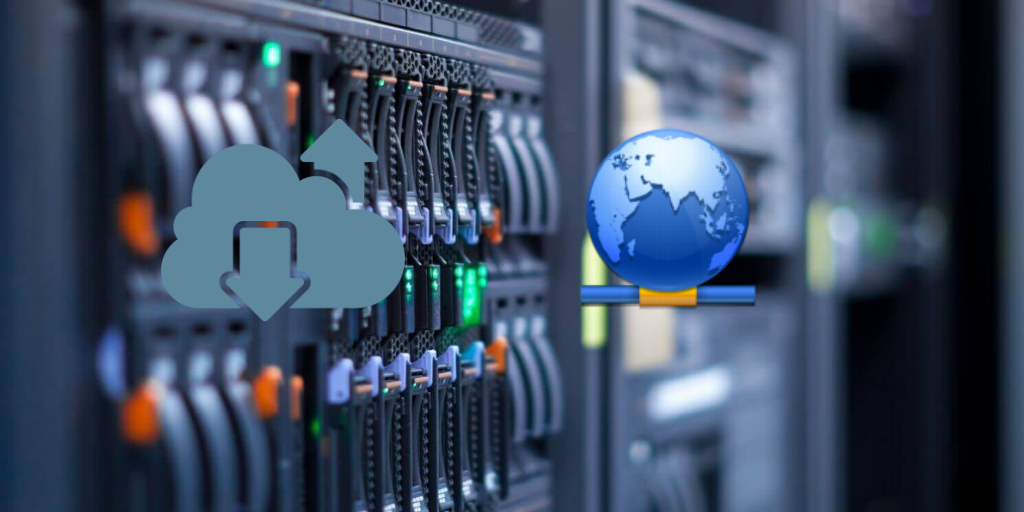 Let's start with the common differences of VPS & Cloud. First of all, the significant difference is the scaling issue. In VPS, there's limited or no option to scale your website. So, even if your website needs more resources, still you won't be able to get it in your present plan.
If you want you could change your plan but shifting all your customization and your website on another server would waste a lot of time. However, if your website has just outdone Shared hosting and it's in no hurry to scale up, then VPS should be your priority.
On the other hand, scaling up your website in Cloud hosting is super easy. You'll get a different level of flexibility and a much faster output in it. So, if your main concern is scalability, then you should definitely go for Cloud hosting.
Cloud hosting will give an unlimited supply of hosting resources. With this hosting, you'll be able to change your resource needs anytime. Also, in most cases, this hosting is quite cheaper than VPS hosting.
But there is also another big difference between VPS and Cloud hosting. As the cloud network fully consists of virtual servers, it's much prone to security hacks. Even though it's powerful, a security breach could destroy everything you built.
On the other hand, VPS hosting has much better security as to hack it one has to access the physical server, which is nearly impossible. So, if you are more concerned with safety then VPS could be your choice.
Another difference is the customization. In VPS you'll have control over your website, but in Cloud, you might not get that privilege.
Conclusion
Overall, both VPS and Cloud hosting seems to offer a lot on the table. The main difference between VPS and Cloud hosting is the level of security and scalability. Both of them have excellent outputs and will provide you with faster response time along with solid uptime. So, in the end, the decision comes down to you. You will have to choose the one that best goes with your need.