So, it's chilly outside and you are sad because you have to say goodbye to your fun summer clothes. Well, you should think twice, as you can own some dashing clothes for the winter now.
Most of the guys turn into 50s Italian mafia wearing long overcoats and shiny shoes. Psst! Guys, you can get fashionable warm clothes for cold weather too. You just have to know how to wear them right.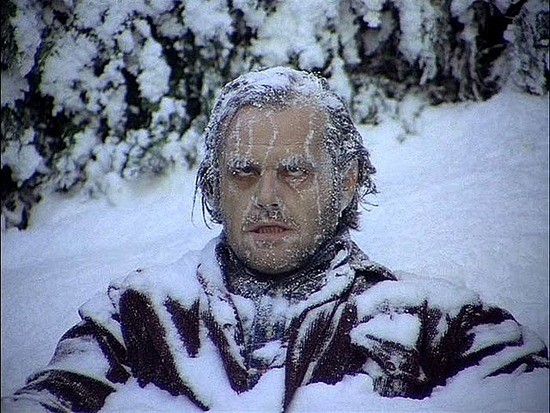 Most of the guys turn into 50s Italian mafia wearing long overcoats and shiny shoes. Psst! Guys, you can get fashionable warm clothes for cold weather too. You just have to know how to wear them right.
Guys have a simple rule while shopping. They have a total of two things in their brain while choosing a winter jacket or a winter coat–
Is it warm enough?
Do I fit in it?
We know all the guys will agree with it. But we live in a cruel world mate. What we wear, makes who we are! So, why not look trendy and fashionable during this winter.

How to Choose the Best Winter Clothing?
Today, we will tell you everything about the best winter clothing you can get your hands on. Because there is a big chance like every other year you can go outside like an abominable snowman!
So, the big question is – How can you look handsome even in the freezing winter?
We are not telling you to look like models in fashion magazines. But if you pick your clothes right so that you can look handsome not only according to your mom only!
Here are some quick tips,
Layer out your clothes, like a proper gentleman!
Know what fabric you should pick.
Choose a proper winter jacket or a winter coat.
Decide what accessory fits your style.
Get a proper winter shoes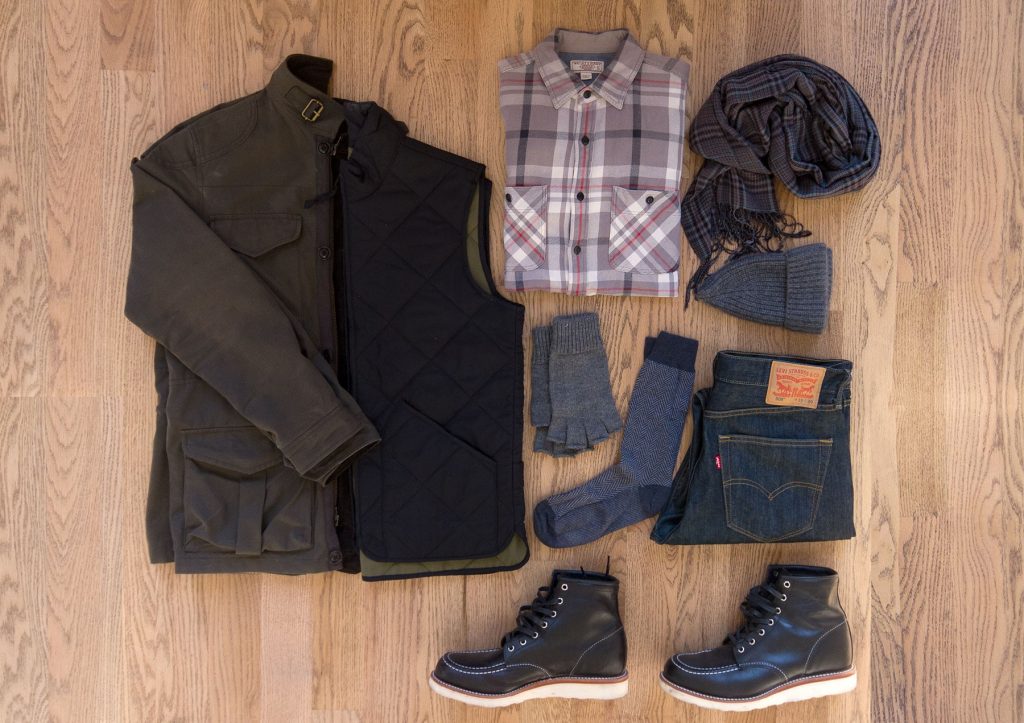 Sounds gibberish? Well, let me explain.
So, first thing is layering your clothes. Basically, you need to match the clothes you are going to wear. You can divide your topper part into three layers-
Base layer – Wear a comfortable undershirt or a t-shirt
Mid layer – Pick a sweater or a shirt that will match the jacket or coat you want.
Top layer- The perfect winter jacket or coat.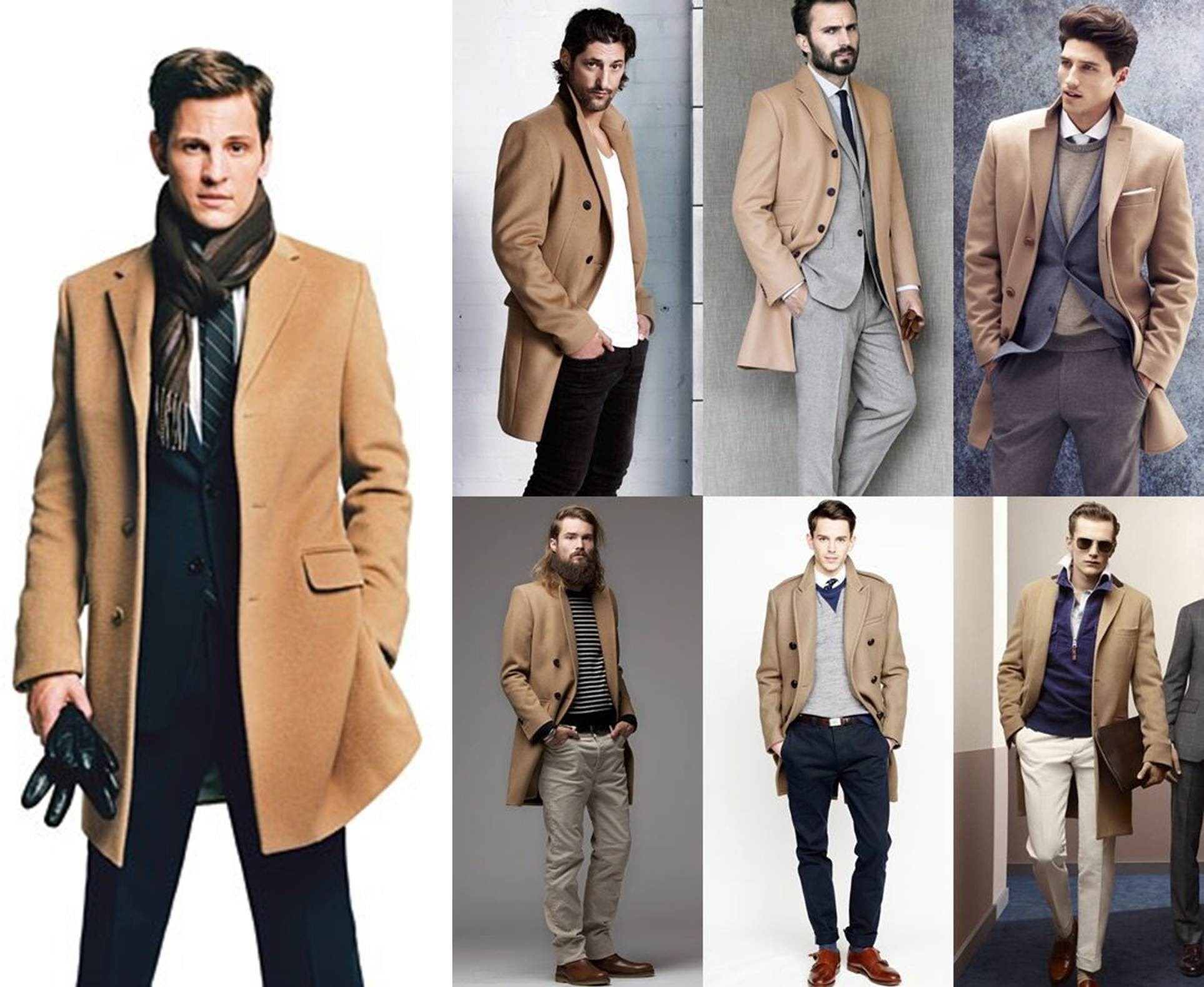 So, you see, your jacket or coat is vital to dress. Winter clothes fashion revolves around the jacket or coat.
But, beware, you don't want you to be looking like a circus clown. Keep the color combination simple yet elegant. Have you noticed the ordering pattern of the layers? You are wearing thinner clothes inside and thicker fabric outside.
This will keep you warm ensuring better heat preservation. But don't wear too many layers that your movement gets blocked.
Knowing better fabric is the most crucial task. Not every fabric is going to keep you warm. Try to get anything made of,
Cotton
Denim
Leather or
Wool
These fabrics ensure two things – you don't shiver and you don't look fat.
You can add up a hat or a scarf or a pair of gloves to your winter accessories list. They look fashionable and helps your ears warm in the chilly days. The perfect accessories for winter clothes fashion.
There has always been a silent war between winter jackets and winter coats. Well, to be a frank lot of guys don't even know the difference between them! Well, jackets don't below if your waist. If they are longer than your waist, then they would be called coats. So, pick out any of the two. It's an independent choice that completely depends on your taste.
Your shoes are important. Even there is a saying that goes like – you guess the personality of a man by looking at their shoes! So choose the shoes that can keep your feet warm. As your feet become colder your body starts losing temperature quickly.
The Best Damn Winter Coats and Winter Jackets!
The Peacoat
For those of you who have broader shoulders and a slim waist, go for the Peacoats. They will give your body a V-shape – an attractive feature to the ladies. They are not just a showpiece. Even in the chilly howling wind, you can put your trust on them. The high collar gives you a unique classy look.
The Peacoat got attention during World War II. Back then sailors and pilots used to wear them.
As they are structured in shape, you should pick lighter clothes inside like a t-shirt or a slim fit sweater. Get a stunning casual look with the Peacoat.
2. The Overcoat
You can't just go to a meeting wearing like a hippie. In winter, your home clothes and official clothes are like the North and South Pole.
The overcoats will give you a classic look that is sort of a definition of premium business clothing today. Mark my words, they are a must-have you are attending a serious business meeting in snow falling workday.
3. The Trench Coats
The trench coats are the perfect mix up of the pea coats and the overcoats. They are not completely formal yet not completely casual. It's like those detectives you see on the TV channels. They look sharp, smart and keen.
You can find trench coats in multiple styles. Get the best one that suits you.
4. The Parkas
Parkas are the perfect jacket that can be called the perfect extreme cold weather clothing. They have fur-lined hoods that work like a bulletproof vest for the cold wind. You can wear them during rain or snow – the ultimate protection against the most extreme weather.
They are traditionally worn by the Eskimos, what do you expect from it? They are casual and will be must need if you need something for the colder climate. But not all Parkas are like the ones from Eskimos. There are lots of choices for you these days.
Are you a simple man with a simple need for warm clothes for cold weather? The Parkas are the solution for you.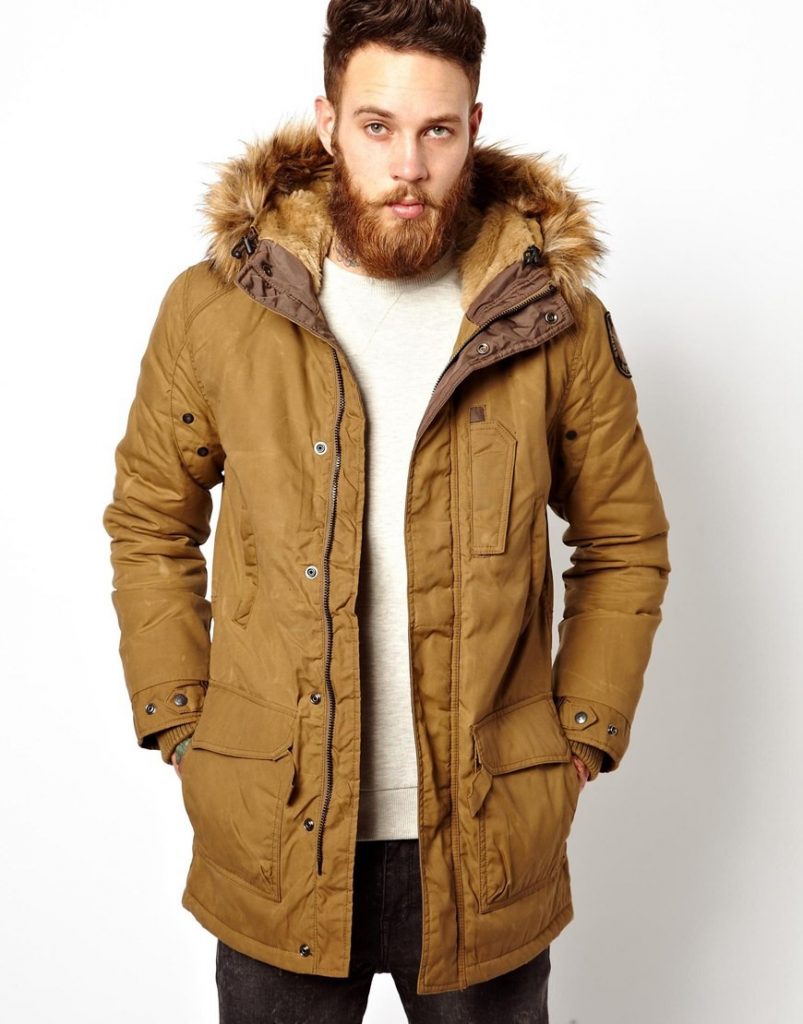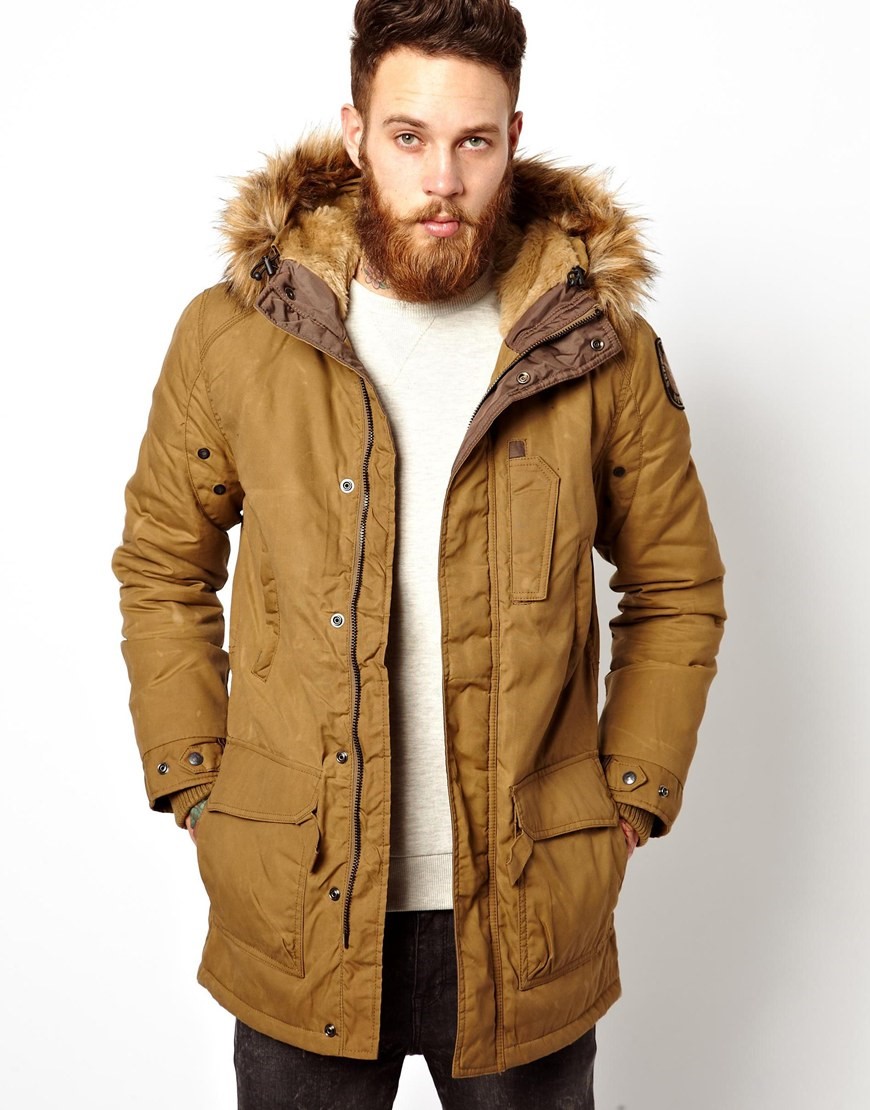 5. The Duffle Coats
Stylish, trendy, comfortable – if you are looking for these 3 words, you should probably buy a duffle coat for yourself. They are mostly woolen and very cozy. You can easily identify a duffle coat by the woolen toggles that replaces the buttons.
You can find the hooded ones too so that your head gets saved. If you are a trend follower, go for a duffle coat, without any hesitation.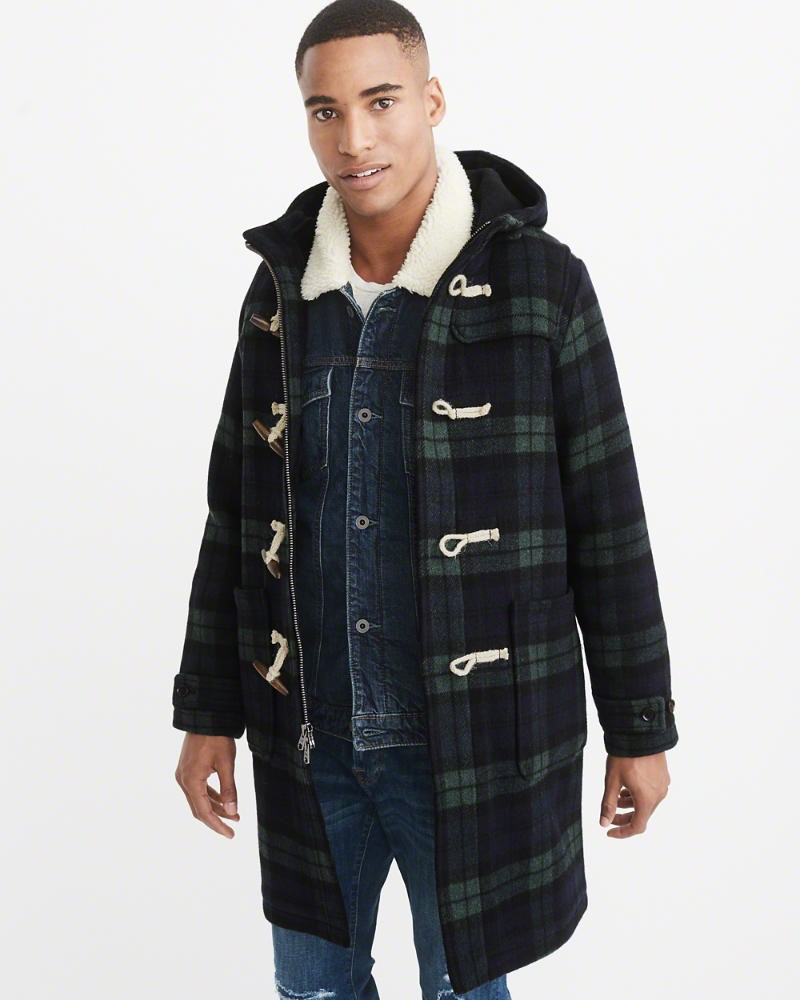 6. The Mountain Jackets
As the name suggests, the mountain jackets are mainly for your protection against the extremely cold climate. If you live in a colder climate region or planning to go a hike on the mountains, get yourself one of these babies.
They are tough and make you ready for any kind of cold-harsh wind. Let the winter come!
7. The Windbreakers or the Windcheaters
Although the windbreakers were first used in the UK and Japan, they swept over the USA markets like swarms. Their unbelievable durability in cold weather has amazed people all over the world.
They are made out of polyester and nylon that means they are robust as hell. Windbreakers got into the limelight again after a study showing that using a windbreaker can delay the effects of hypothermia.
So, next time if anyone wants suggestions for extreme cold weather clothing, tell them to get a freaking windbreaker.
Winter Clothing Brands: Whom Should You Trust?
There hundreds of brands out there. So much that rather than being happy, you get more confused. If we are talking about the winter clothing brands, some of the names will definitely come to the top. But we don't want to be biased and be cruel to the newer brands. Rather we will let you decide.
But still, you should pay amazon a visit and check out the product lines. We have quite the collection of winter jackets, winter coats, boots and other collections. Don't forget to check our products before you buy any.
We are sure that you are now thriving to wear these warm clothes for cold weather now. Get yourself the best winter clothing for the best winter clothes fashion.
This year you don't have to look like a 7-year-old boy who can barely walk with the bundled up clothing. Battle with the frosts like a winter warrior. Remember the trick, choose a right layering, pick a perfect coat or a jacket, and add up the perfect winter accessories and BAMN! You look like a model now!
If you still feel too confused, buy a classic one. The classics never go out of trend. You can still find the Italian mafia styled coats these days and damn they still look fashionable as hell!
But don't choose your clothes like a caveman. Remember what Broman Barney Stinson said – Suit Up!