Want to gear up for a party? But can't really figure out which one to use? Don't worry; our guide is here to save your day. Not only we'll give you pro tips for dressing up but we'll also provide an insider's opinion about how to shop for special occasion dresses.
Woman's occasionwear dresses have an impeccable shine that can help you look glamorous for any type of event. Dress like a queen lady, because we want to shine the limelight on you.
Let the guest be blown away by your mesmerizing beauty. Wear a gem-studded corset, a beaded gown, a faux wrap dress or maybe a lace dress. Whatever your choice may be, it should be perfect and comfortable at the same time.
Enough with the chit-chat. Let's how you can look spectacular on every occasion.

Special Occasion Dresses: How to Choose the Dress
If you're going to buy occasion wear dresses then you should definitely check out these following things:
What's the Event:

Before buying a new dress you should always consider the event. You can't simply wear the same thing on every occasion. After knowing what type of occasion it is and where it would be held you should filter out all your options.
For example, if you have to go to a Job interview or someone's wedding, you shouldn't wear anything too revealing. It practically isn't appropriate, rather opt for more formal occasion outfits.
The shape of Your Dress:

It's a no-brainer, but you should always opt for a dress that goes with your body shape flawlessly. A dress that is too loose or too tight isn't ideal for any occasion.

Ladies, there are so many types of dresses to choose from and you should always try them out before buying. This way you'll know just how it would look on you without leaving anything to the imagination.

For example, if you have an hourglass shape then a fitted dress that compliments that would be a great choice here. On the other hand, pear-shaped gals would look stunning in a flowing dress.
The Design:

Of course, it's one of the essential things that you can't forget to look into. If you want to impersonate a gown look you can go for straps. This will give out a glimpse of your neckline. Ladies the key is to know which design looks better, complements your assets and makes you look fabulous and confident.

The length Of the Dress:

The length of the dress plays a vital role when it comes to women's dresses for special occasions. Usually, you'll get two options to deal with; Short, or long. Both are suitable for special occasions, but you have to choose according to the occasion type.

Maybe you don't want to show off your legs, then for the long length. On the other hand, you're really proud of your legs and want to make a statement, then go with a short dress.
Occasion Wear Dresses: What Styles to Follow?
Now it's time for you to catch up with all the formal dresses. Women's dresses for special occasions are made to catch everyone's eye.
Dressy Beach Style

Summer weddings are often held on a beach resort or beach area. Do stay glamourous even on this occasion you need to mix up comfort with style. A beautifully patterned maxi dress or one of our Jumpsuits collection would be perfect for event dresses. Go for flats as an added accessory.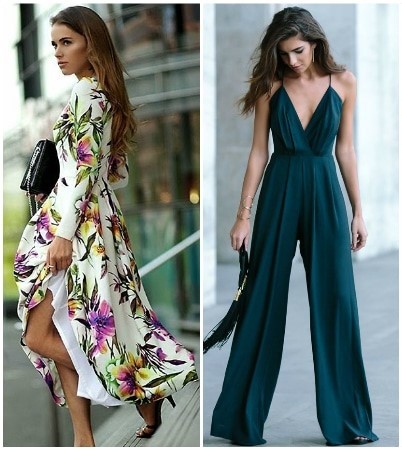 Cocktail Attire Style

Cocktail attire styles are mostly a collection of above the knee dresses. These are standard occasion outfits that give out a fun look being absolutely appropriate. If you're going to a cocktail party then choose a dress that looks polished but isn't much reveling either.

This way it would be appropriate and you'll keep on being fabulous. Whatever you choose make sure the designs are sophisticated. You can go with little black dresses if you're still confused.
Special Festive Style

Wearing a cool dress and maintaining fashion in festivals is compulsory. For holiday events you can go with cocktail dresses. Choose a chic dress with pops of color such as red or green. They would really look fantastic for any occasion.
Lounge Style Event Dresses

Lounge dresses require more standard forms of dresses. A dress that finishes slightly above or below the knee would be magnificent for this occasion. Usually, lounge occasion includes tea parties or afternoon brunch. Make it cuter with special occasion tops along with skirts.

You could add up jackets from our wide range of collections.
Business Formal Style

These type dresses would require you to make your formal outfit a bit dressier. Not for office wear, these dresses are more suites for conferences or work lunches. The main concept behind these formal dresses is to look casual. Anything from a pantsuit to tailored dresses would be perfect for this occasion ladies.
Semi-Formal Style

This style is rather tricky to navigate in the right direction. A little black dree that finishes slightly above the knee would make you look more in style.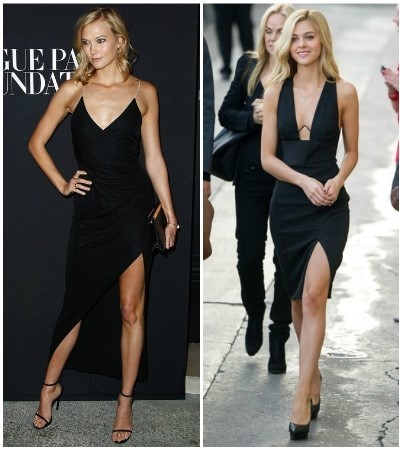 Black Tie

We're pretty sure you've heard about this dress code, although most are rather confused about it. Black Tie style for men requires them to follow strict protocols, but for women, the rules are a bit tolerant. All you have to do is to go for a floor-length gown or dress. Long dresses are more suitable for the black Tie style.
Black Tie Optional

Black tie optional is a more relaxed version of the black tie. You can go with a low cut neckline and ankle-grazing dresses to rock this style.
Creative Black Tie

These dresses are absolutely fun to wear. Most of the dresses have their unique design and contemporary look. You can go for any amount of creativeness for this look. Choose a gown with unusual cut or fabric and voila you're done. Complete the look with heel and complimentary earpieces.
Warm Weather Black Tie

Warm Weather dresses are made for outdoor formal occasions. An occasion such as an outdoor wedding, club dinners, cruise lines or even galas, would require you to wear your gear ladies. Typically this look requires a white gown, with minimal jewelry. Wearing long sleeves tops from our collection would also be extraordinary.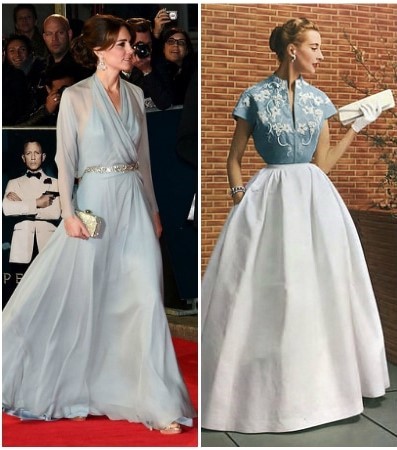 White Tie Dress Code

White tie style is the ultimate style you can follow. The dress code would require you to wear a full-length ball gown being completely glamorous and blowing away people as you walk by. Just imagine ladies, how awesome it would feel to puff off this look.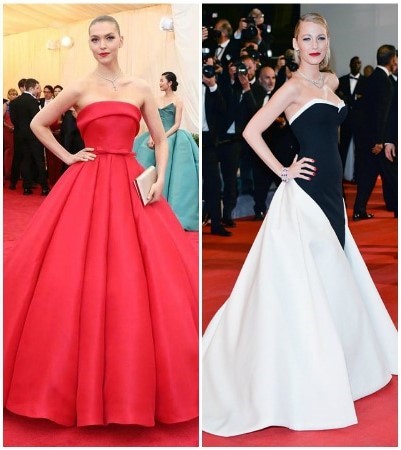 Women's Dresses for Special Occasions: Rock Every Style
Let's start with the informal dress code. Not every special occasion is formal you know. It's always better to be prepared for everything, right?
Casual Dress Style

Typically, this dress code would mean you can go with whatever you are comfortable with. Maybe you love wearing jeans or maybe t-shirts. If you do then this special combo is definitely for you. Our long sleeve shirts and slim fit pants would make this style even more flawless. To make it work. Don't add other accessories like heels, this combo is all about relaxation, embrace it!
Dressy Casual Dress Style

Do you know there's a thing called Dressy casual? Yes, apparently you can be too dressy even in a casual atmosphere. Want to know how?

Well, these are actually casual chic dress style. Just put together something cute, for example, a cute skirt with special occasion tops with short sleeves from our collection would be fine.

This combo would make you look so cute for any occasion. You can go wild with the accessories here. Pick up the scarves and jewelry that match up with your style. Still, confused? Then try on our skinny feet jeans along with heels for a polished look.
Smart Dress Style

This is another casual style for women. While this one is rather confusing as it's not totally casual or too formal. This style won't let you wear any jeans but you have to wear a shirt or other cute dresses.

A simple trick would be to pair up a pencil shirt with one of our quality special occasion tops and put on a cute jacket to smarten up the look.

Isn't this style really simple and elegant?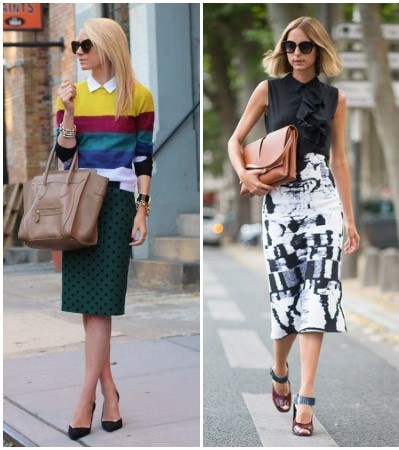 Business Casual Dress Style

This dress style starts with formal dresses for offices. These dresses are similar to office wears but they are worn in a manner so that they don't look so formal. The main goal here is to look polished and more in style.

You can go with a blouse, cropped trousers preferably black with some accessories like jewelry.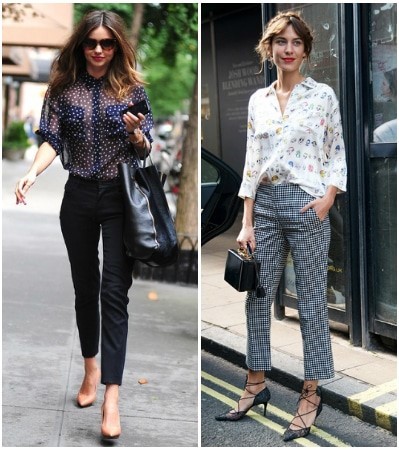 Country Club Dress Style

The country club is all about looking funky. If you love styling up like this you'll definitely love our design. To rock this style you can wear a dress, tennis shirts, fitted trousers, and simple blouses. Mash them up to achieve the ultimate look.

Go for a lighter tone here, and comfortable fabrics such as linen or cotton is a must. You can add up accessories if you want but don't overdo it.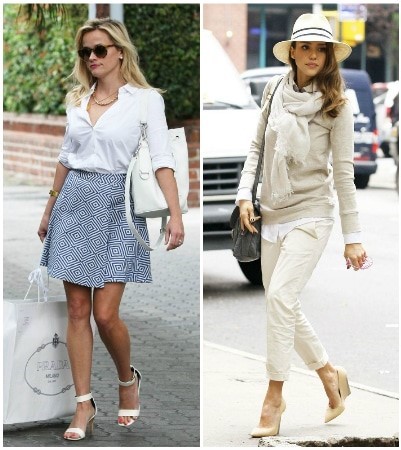 Lastly,
If it's a special occasion then you need to invest in good special occasion dresses to match up the concept. Now you know what to wear on every possible occasion. Be creative and try out new ways to add authenticity to your look.