Building a website or a web page is super easy for a developer or designer. But when it comes to the people who have no idea about web development or coding, it's not that easy. You have to learn the coding first and then go for the web page building.
Why bother so much when you can get built-in plugins to create your own website? Yes, WordPress comes with all the necessary built-in plugins for you to build web pages without any coding knowledge. Create your website with the best WordPress page builder plugin.
It's not like that a web designer or a web developer can't use the WordPress plugins. For you, it will be more flexible and straightforward to use them. Don't you think it's going to be like a bonus?
Check out these best 7 WordPress plugins below and know which one you want!
Let's begin!


Best WordPress page builder plugin: Choose the Perfect One for You


1. Fast Page Layout
Are you looking for the best page builder plugin for WordPress with a visual editor? Here comes the Fast Page Layout. Fast Page Layout is a page builder plugin for WordPress. It comes with the simple drag and drop option that helps you to create pages quickly no matter how complex they are.
Don't like to insert unreasonable and complex shortcodes into your pages? Well, with Fast Page Layout, you don't have to do it. Even, it won't be a problem to create amazing pages whether you know about HTML5, JavaScript, and CSS3 or not.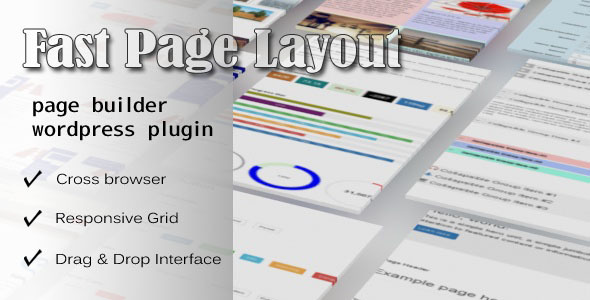 If you know those coding, you're going to have a great bonus. Fast Page Layout supports different browsers like Firefox, Opera, Chrome, IE9, and Safari as well. It's based on Bootstrap 3.x but also allows you to customize your own CSS file.
You're going to get amazed with more than 600 Google fonts, 12 column responsive grids, 100 plus animation effects, and over 1100 font icons. It provides with component list tree along with post gallery components, widget area components, and even post box components.
For every page elements, Fast Page Layout provides video background and parallax. Doesn't it sound exciting? Give it a try.


2. Intense
You can also try Intense. It can be the best WordPress page builder plugin for you. Intense is a Twitter Bootstrap based WordPress plugin. It offers you with a whole bunch of great features including parallax content section with images and more than 110 shortcodes.
Intense comes along with 19 custom post types such as Project, Templates, Coupons, Portfolio, Snippets, News, FAQ, and so on. All of them use MixitUp to provide transition effects. Besides, you can other options for image hover effect including Effects CSS and Adipoli.
Instagram, Facebook, SmugMug, Flickr, 500px, Zenfolio, and deviantART are the major photo sources of Intense. You're going to love this because it has super mobile responsiveness. Isn't it marvelous? Moreover, the Visual Composer integration of Intense is also remarkable.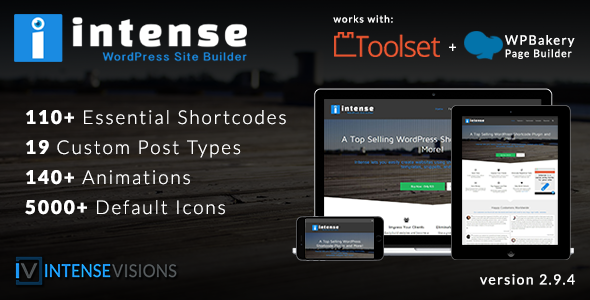 The shortcode editor dialog makes easier to create shortcodes with it. The text editor allows adding the shortcodes just in a simple way. Intense has another built-in plugin option which is the RTL (Right to Left) language support.
Make your page more attractive with 140 different animation effects. You can animate any item on or after a delay, on mouse click, on mouse hover or at the time of scrolling into view.

3. Cornerstone
Are you fed up with clicking back and forth between your site and an admin panel? Well, it's obvious to get bored with such a system but not anymore. Cornerstone is such a WordPress page builder that removes this boring system and makes the webpage creating process more interesting.
Cornerstone comes with a developed and advanced package of outstanding web developing tools. Isn't it great to work with fun? You're going to have the most enjoyable experiences working with Cornerstone and its massive potential interface.
Build attractive, beautiful, and amazing productive web pages with Cornerstone. There's no way to get disappointed with it. The standard text input is always available for you. Don't like the canvas? Prefer to have a larger one? Just go with the full-screen button with a single click and there it is.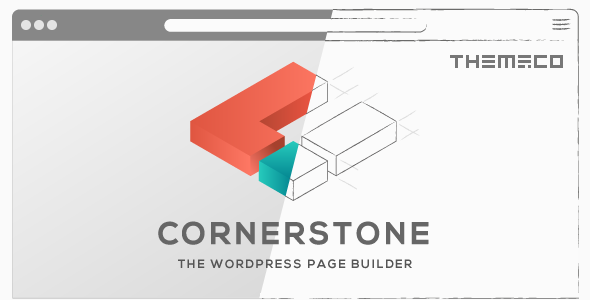 The most interesting part of Cornerstone is you can easily view your complete page structure whenever you want. And for this, you don't even need to leave the frontend interface. Thanks to the Skeleton Mode of Cornerstone.
Moreover, Cornerstone comes with multiple text editing options, customizations, automatically updated new templates, elements, and third-party tools.


4. WPBakery
You'll agree on a point that coding layouts and checking errors with CSS or shortcodes manually are too much waste of time. Don't you want to save your valuable time? Don't you want the best page builder pluginthat will be way faster and simpler?
Here comes the easy solution to your problem, WPBakery, the most popular page builder plugin for WordPress. Design your web page with anything you want and try any WordPress theme. WPBakery will surprisingly support them all.
Enjoy both the frontend and the backend editors with WPBakery. Choose your view. Actually, try them both and compare the result live. Then decide whatever you like to choose. Furthermore, WPBakery is highly responsive.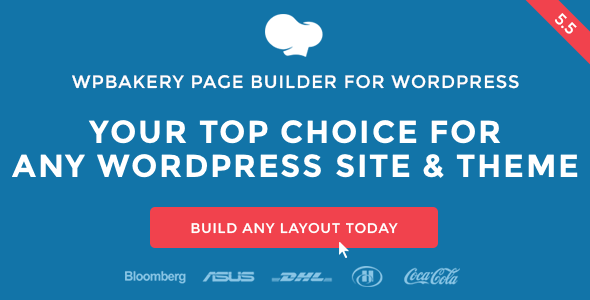 Moreover, WPBakery comes with a bundle of features that includes hundreds of content elements along with more than 200 unique add-ons, template library with regularly updated layout pro templets, and many more.
Who doesn't want his website to be the perfect one? Make sure the perfect preferences and responsiveness of your website on tablets or mobiles with WPBakery. You're going to enjoy the best experience out of the box with minimal effort.


5. LandinGUE
Want the best WordPress plugin for landing page builder? Try LandinGUE. With this landing page builder plugin, you can always create different types of landing pages and also site with on page according to your theme.
Before loading the theme style, the landing page gets loaded. That's why you will see the landing page coming with its own style. You're going to feel free to create landing simply with the drag and drop element.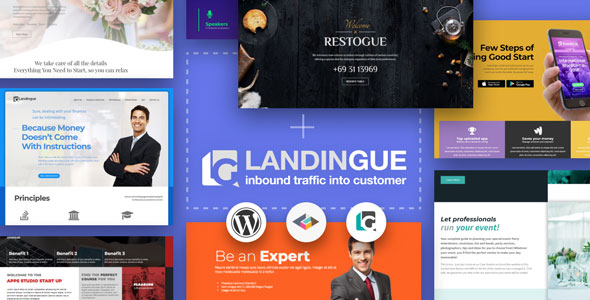 LandinGUE comes with a whole bunch of amazing features. Its features include 17 One page and Landing demo, modal window with inline or iframe content, google fonts, drag, and drop builder, auto update, and importing tool as well.
With LandinGUE, you're also going to get more than 500 pre-built elements and sections with 30 module element, element manager, section manager, and an element or section builder. With the latest version, you will get to build more different types of pages along with more libraries.


6. One Page Builder
Want to try such a faster WordPress website builder? One Page Builder can be the right choice for you. Within a very few minutes, you can come up with your desired unlimited one page only with the One Page Builder. You will get tired of creating one page, but it won't.
Besides the unlimited one page offer the One Page Builder comes along with a whole package of wonderful features for custom- Menu, Font size, SEO, Js, CSS, logo, border block, favicon, wrapper, pattern background, first block background, and opacity background as well.


That's not all. Its features also include a gallery, unlimited block, sticky menu, demo XML, portfolio, footer widget, and so on. You can add parallax effects to your page and make it visually more attractive. Even One Page Builders offers you to set a homepage with a landing page.
One Page Builder also comes with options for its shortcodes which includes animated effect, analytics code, typography, map, charts, gallery, portfolio, and many more. Seems it's going to be fun with One Page Builder. Don't you think?


Final Words
Almost every web page builder plugin offers almost the same features. Don't waste your time and effort on anything you see. Everyone wants to make the most beautiful and attractive website, so do you. Pick the best WordPress page builder plugin that suits your requirements and jump start your online presence.