If you are considering Pilates, I think the most common question that's likely to pop up in your head is "how many calories does Pilates reformer burn?". Well, the answer is a bit complicated. As I think you all know by now, Pilates is a core strengthening work out.
It helps you get a lean body and excellent posture. In the case of Reformer Pilates, the level of intensity is higher than usual mat Pilates, and so more calories are burned.  Yet it is worth mentioning that if you are comparing Pilates to other cardio workouts, your disappointment is inevitable.
Did you know that Kate Winslet swears by Pilates? She says that she does Pilates at home daily and chooses it over the gym! Mandy Moor from "This is us" means that Pilates keeps her happy. Naomi Campbell is a die-hard fan of the Pilates reformer!!
Numerous other celebrities would swear by Reformer Pilates. Having said that, if you are investigating Pilates calories burned, then specific facts should be brought under consideration.
In this article, I am going to attempt to answer your most demanded inquiries regarding Pilates calories burned. So, with no further ado, let's jump into it, shall we?
How many Calories Burned With Pilates Reformer
The reformer Pilates can undoubtedly be a transformational experience for you. As stated earlier, calories burned with Pilates reformer is more than what's spent on Regular Mat Pilates.
Studies are showing that on average, 200-400 calories can be burned during a one-hour Reformer Pilates session. However, for a beginner weighing around 150lb (68 kilograms) the number is not likely to be more than 250calories in one hour.
It's worth mentioning that the calories burned would depend on the exercises you are performing. To make it a little more clear, let us consider a session including the basic warm-ups, 5 Pelvic curls, 10 Cat/cow back stretches and 10 arms reach and pull.
In another session, you include all the ones from the previous session and accompany them with several leg-pulls and Pilates Push-ups. The later session is undoubtedly going to be more calorie-burning than the first one. Pilates reformer is said to burn calories more than walking and less than running.
On a mat, the variety of exercises that can be performed is limited to around 50, whereas a reformer offers limitless possibilities.
The benefits of reformer Pilates are not limited to weight loss. But I would say just "how many calories does Pilates reformer burn" is not the only fact that you should be looking over. It has the power to change the shape of your body and to change body composition.
How Does Calorie-Burning Work?
I am sure you are already familiar with the concept of Calories.  Still, I would like to clarify some facts for a better understanding of the whole idea.
A calorie is a unit to measure energy. It measures the units of energy required by the human body to function. This energy is gained from food. Different foods contain different amounts of calories. A simple breakdown can be presented like this
Carbohydrates- 4 calories per gram
Protein- 4 calories per gram
Fat – 9 calories per gram
When we perform any task, our body burns calories. The task doesn't have to be physical. Any mental activity needs calories as fuel.
Our body even burns calories while sleeping. Age, gender, amount of physical movement, genetic factors affect the expenditure of calories. To measure how healthy or fit you are, factors like BMR and BMI are used.
Another worth mentioning fact, the production of calories for the body is a "burning" process of the food. So unlike any other burnings, it needs oxygen. The more oxygen the body needs, the harder the heart has to work. This is how the heart rate and calorie expenditure is related.
Calculating the Number
Well, calculating the exact number of calories burned from any work out is practically impossible. You can never know how many calories your body is spending during a task unless it is a part of a scientific experiment. There are several Pilates calories burned calculators that can provide you with a ballpark number. Also, some apps can help.
Heart rate monitoring can also be a perfect way to measure calorie burned. Of course there are mind-boggling arrays of calculations to go through, and of course, you will not be the one to do so.
There are plenty of devices that not only measure your heart rate but also give you smart information rather than just data.  The most advanced ones take your BMR, your sex, and your age as input to produce a more sophisticated and useful result.
You can also find these calculators online. If you are not looking to spend a lot of money on a monitoring device, these can come in handy!
Inferno Hot Pilates
You might already be familiar with the concept, but for those of you who are not, Inferno hot Pilates is a high intensity. Moreover, it offers low impact workout process that helps you to get in shape, lose weight and strengthen your core.
It also helps decreases chronic pain. Unlike regular Pilates, an additional "Heat" factor is utilized in this case. Temperature is kept in the range 950 to 980 during the work out sessions to elevate the heart rate, which basically means you get the benefits of cardio exercises and Pilates combined. Inferno hot Pilates calories burned is much more significant than regular.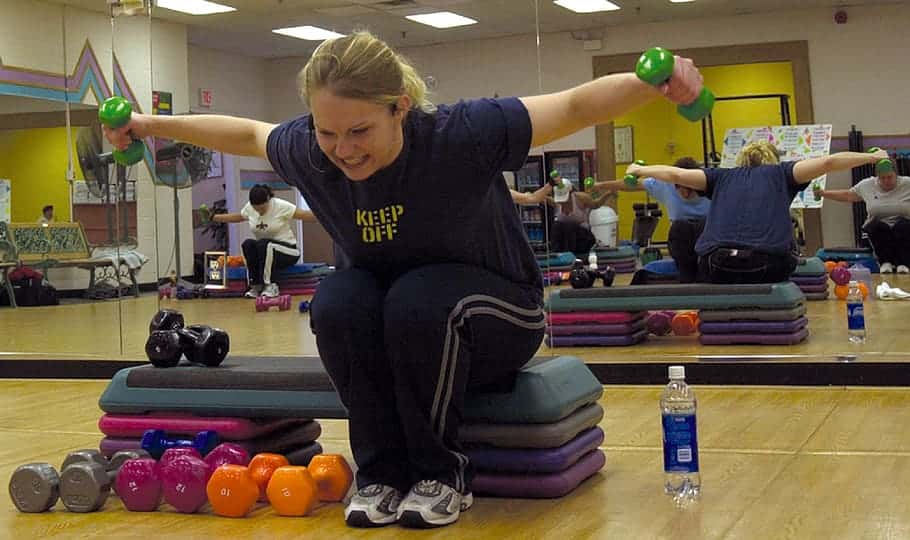 Pilates. You can expect to burn 300-600 calories in a one-hour session. This was invented by Gabriella Walters in 2012, and it is focused to use low impact workouts to lose weight. It's a great way to burn calories. It was aimed to bring together the weight loss and core strengthening process.
Stott Pilates
First introduced by Moira Merrithew, Stott Pilates is a modernized method of traditional Pilates. The key difference is in the use of props and the idea of "Neutral spine." In traditional Pilates, the backside (spine) is always kept straight.
In the Stott method, there is the use of a more neutral position that uses the natural arch of the spine during exercises.
There are many misconceptions about this method. The Stott technique is said to be more useful for the relief of arthritic pain. The calorie count on this is no different than the traditional mat pilates.
Work Out Schedules
There are numerous possibilities when it comes to fixing a routine. As I have already mentioned, work out routines vary from person to person.
Here I think the most important part is to understand your needs. Rather than following some random routine, you should put emphasis on what your body needs. Discover your level within the comfort zone.
Nonetheless, suggestions can always be made to help you make your choice.  For example, you can try out a 21 day fix Pilates work out. It is a lifestyle method, including eating and exercising. The layout can always be adjusted to your requirements. Sample layouts are available on the internet.
21-day fix calories burned with Pilates can be measured with any device that you might use to measure the number of calories burned. On average, 120-200 calories are burned per day. Please remember that this number may vary mainly depending on your age, sex, weight, and other physical attributes.
warm-ups, pelvic curls, cow back stretches,  hundreds, leg stretches, a Plank Series and two repetitive side series burned 4200 calories in total.
Diet Plans
To lose weight or even to gain effective change from Pilates, the importance of a healthy diet cannot be emphasized enough.
You can always follow popular norms to prepare a diet plan. Nevertheless, starving is not an option. You might want to avoid heavy meals just before your workout sessions. Don't ever skip meals.
Always be hydrated. But drinking too much water before a session would not be wise. As some experts have put it, the excess water might create a "sloshing" effect in your stomach while exercising.
Ending Note
I think it's safe to use the word "Revolutionized" in terms of Pilates. It has been made to suit the uncountable purposes of uncountable practitioners. Pilates work out can be designed for a large variety of people regardless of their age or any physical characteristics.
If you are thinking of customizing your session depending on how many calories does Pilates reformer burn, then that's possible too! Reformer Pilates, Inferno Hot Pilates or Stott Pilates, all of them, ensure the empowerment of your core.
Other than its physical adequacy, it has proven to be an excellent way to improve mental health. Many Pilates performers would vouch for its effectiveness as a mental aid.
Now that you know all about the calorie calculations of Pilates, what are you waiting for? Chose your favorite Pilates method, prepare a diet plan, and start right away! Pilates truly has the potential to change your life.
It leaves a positive effect on both your mental and physical health and can bring about a more significant change than you can imagine.