Well, summer is here! The sunny days with blue skies have finally arrived, and it's going be a hot, hot summer.
Now that the temperature is going to be up, you must be wondering how you can keep up the style, even with all the sweat!
Firstly, you need to minimize the sweat as much as possible, or else it would all be in vain. Unlike winter or spring, where you get to play with all those layers, summer would require only one layer to be comfortable.
Sure, there would be days where you can layer up without sweating; but it's really far-fetched.
Dressing up in summer is not that hard. How?
Just follow our men's summer style guide for this year and know just how you can dress up to look absolutely fabulous.
Summer Style: Know What to Wear
Before you shop for your new summer collection, take a look at these to know just what type of clothes would be idle for this summer.
Shirt: There are no seasons without shirts. But in summer, go for a more breathable one instead.
Suits: Of course you'll need outfits for formal occasions. That's why go for the cotton or linen ones. These fabrics are best for use in the hot summer days.
Shorts: Shorts are the ideal clothing for men in summer. Just grab a pair and let loose. They'll never let you down.
Loafers: Loafers will complete your formal look. They are best for casual clothing styles. Pair it up with chino pants to get the ultimate look.
On That Note
Usually, men's summer clothes styles are mostly straightforward. Every style is focused on the right material that provides a comfortable fit. Investing in comfortable staples will make sure you get the best of the best deals every time.
Just mix it up and play around to see what works best for you. Make sure to follow our guideline to be extremely comfortable.
Men's Summer Clothes Styles: A Guide to Help You Decide
Let's talk about summer suits. Typically summer wears don't consider every aspect when it comes to men. So, it becomes a problem when you have to work on the summer days wearing a thick suit.
Let's not look scruffy and find a good alternative for this problem.
As we already said, linen and cotton would be just perfect for a summer suit. If you are a classic lover, then go for linen suits. These suits have a very sleek look. Moreover, you'd look smart, staying fresh all day long.
Cotton suits are also great as summer style dresses. Just go for a mixture of linen and cotton suits, this way the suit won't wrinkle, and you'll stay cool.
Just blend it with a pure cotton shirt (preferably white) and a pair of loafers, and you're done with your office look.
Okay, we know this is a rather obvious men's wear in summer, but this can go both ways. You could either look more in style or a complete wreck.
That's why follow our guidelines so that you can rock any shorts style. Let's see what they are, shall we?
Not too long or too short:
If your shorts are too long and by too long we mean below the knee. It wouldn't actually short. So, try it out before buying one. Also, if it's too short, it would look rather odd.
Moreover, it's not appropriate to wear shorts that don't even cover up your thighs. So, you should always go for those that are right above your knee. This length looks much classier, and you can go out without being inappropriate.
2. Slim It down a bit:
You don't want to wear super loose shorts. They aren't the ideal summer style dresses for men. On the other hand, we definitely don't want you to wear a tight fit too! Just go for one that's not too tight or too loose, somewhere in the middle.
3. Comfortable Materials:
Summertime demands comfortably to wear. You should go with materials that allow your body to breath not suffocate it. Cotton or linen pants would be an excellent choice.
Although denim shorts might be a little far-fetched, they could be a good option for night time.
4. Different Styles:
Don't stick with only one style. Explore yourself and get your hands on different types of shorts. Not every short is ideal for every occasion. Spice things up a bit to add an authentic look.
5. Right Footwear:
Plimsolls and shorts are the perfect matches for every men's summer style. Brogues aren't a smart choice here. Loafers, on the other hand, are a classy choice.
Different Types of Shorts for Men's Summer Style
Basic: These are everyday shorts, that you can wear every time you hang out with a friend or as a house wear clothing. You can find different types of quality basic shorts from amazon.
Bermuda: Bermuda shorts are mainly known as formal shorts. Surprised to know how shorts can be formal? Well, you mostly wear them with shirts tucked in. However, these are absolutely best for golfing sessions.

Chino: Chino shorts are surprisingly a great option for men's summer style. These are trendy and have a lot of colors. Not only this but they are also comfortable and won't make you sweat like hell.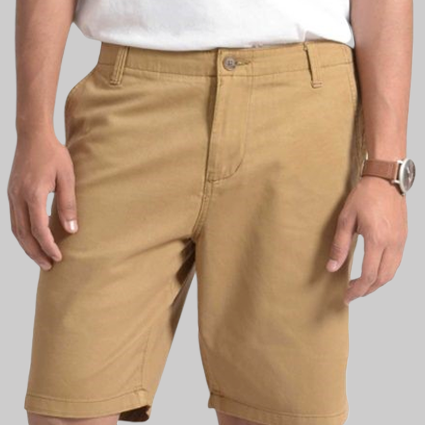 Swim Shorts: Want to go for a dive? You'd definitely go to the beach during summer days. How else would you cool down during this hot weather? But don't forget your style here. Keep looking cool with swim shorts while you're on the beach. Patterned ones are really great for this kind of situation.
Denim: You might think denim shorts are not a good option for this weather, but they can be one of the best options for any night time occasion. The weather will be much colder, and you'll get to go for a casual look every time.
T-Shirts and Other Variations
T-shirts and jeans are the ultimate summer style dresses. This combo has been around for generations and for some weird reason it never gets old. We mean, you can always use this combo for any casual occasion.
T-shirts and jeans are the ultimate summer style dresses. This combo has been around for generations and for some weird reason it never gets old. We mean, you can always use this combo for any casual occasion.
Moreover, this combo is just suitable for a sunny day. Not to brag, but it's one of the essentials for any men's summer clothing styles. T-shirts with V-neck or Crew neck along with a pair of jeans from Zara would be a fabulous combination.
Oh, don't forget about polo shirts.
They are kind of similar to a t-shirt, but they add a different vide with the collar. So, we think you should definitely add up polo shirts in your wardrobe.
It might seem like a misconception, but pants can be your best buddy during summer days. Not all of us love the sun, right?
Exposing your skin to direct sunlight on a daily basis, isn't a popular choice. So, go with the right kind of pants, and you'll be shielding your skin and feel fresh, all at once.
So, what should be your summer choice?
We'd recommend you to try out Chino pants from Walmart. They are an absolute delight and won't irritate you because of the thinner fabric. But if you are wearing one, go for the lighter shade as darker shades will make you feel hot during the day.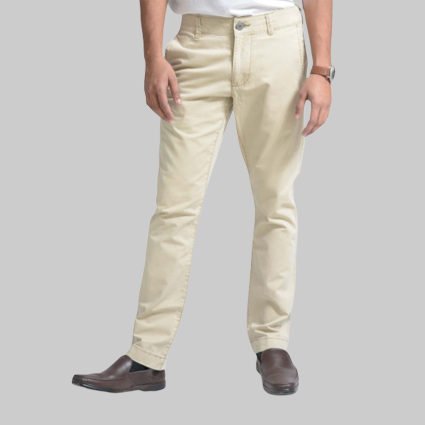 Note: Avoid a leather belt, instead, go for a canvas belt. They have a different style than usual, and summer is their time to rock. Give yourself a casual look with these awesome canvas belts.
What Colors to Choose in Summer?
Summer is the season of colors. You can wear any shade of colors in this season without raising any eyebrows.
During winter season men seem to prefer a darker or muted shade. But for summer, the lighter or brighter shade would go entirely with the sunny weather. However, go for a single colored one.
Guys, we know you are men, but it doesn't mean you can't wear different colors. The biggest benefit of these clothes is that they keep you cool even on a scorching day. Dark colors tend to absorb the heat and make you feel more uncomfortable.
On the other hand, lighter tones will reflect heat and keep your body fresh.
Don't be afraid to add some color to your wardrobe.
Note: If you have a summer tone, then go for brighter colors. Brighter colors would make you look impeccable with that gorgeous tan shade. That's why paler skin tone should go with a lighter color scheme instead of a bright one.
Look Cooler by Stay Cooler in the Scorching Heat
You don't have to avoid styling up just because of summer.
In fact, this is the best season to show off all your summer style dresses. Now that you just what to wear and how to wear them, you'll be able to fusion a style on your own.
We can't make sure that you won't even sweat for a bit, but if you go for the right clothes, you'll definitely have a much smoother ride. Just keep it light guys, and enjoy your summer days!