Who doesn't love festivals? There's nothing that brings us more joy than to spend time with our family and loved ones in these festivals. Now that summer is almost here, it's time for another round of happy celebrations.
Among all other world festivals, American festivals have a different angle in every case. If you haven't ever celebrated or participated in any of these different festivals, then now's your chance.
Holiday in America has a different feel to it, being fun and meaningful at the same time. Different festivals and their appeal with a sense of togetherness take a concentrated form.
If you don't know anything about it, then you should definitely check them out.
Feeling a little curious? You better because we'll be telling you all about famous American festivals that you definitely shouldn't miss.
Famous American Festivals: Different Traditions of America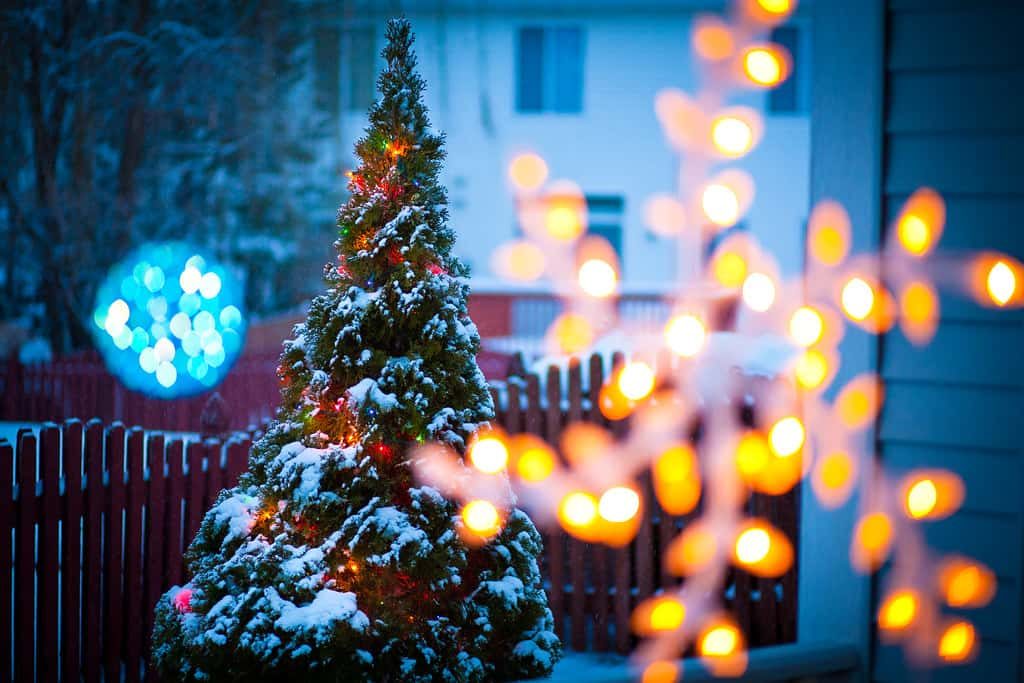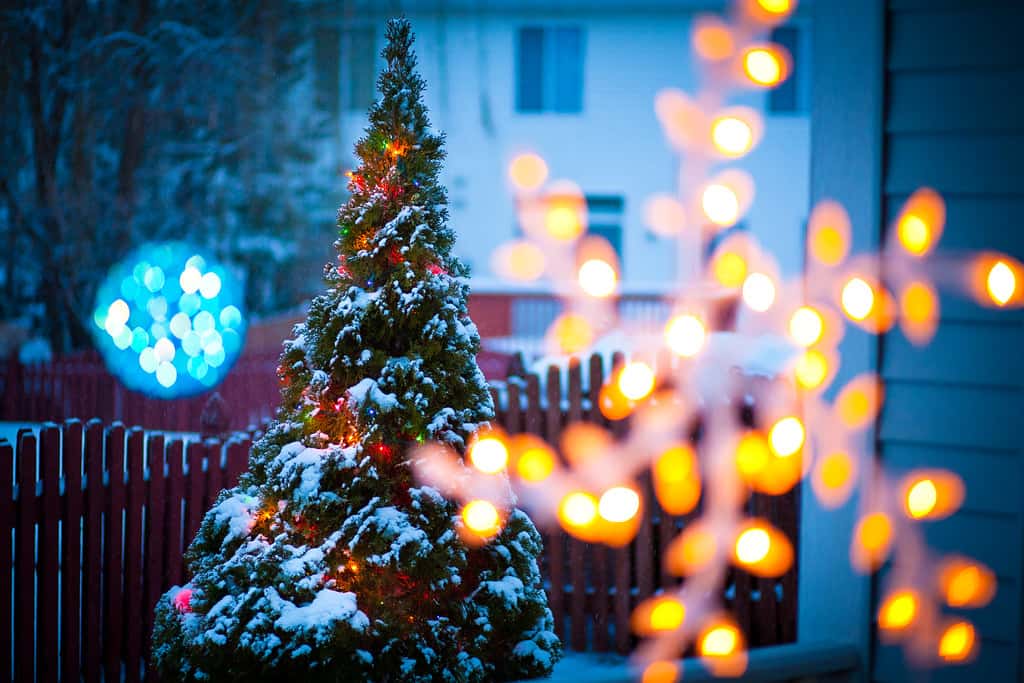 Christmas is celebrated worldwide across the globe but Americans have taken it to whole another level. If you celebrate this holiday in America, you'll see how people celebrate this joyous occasion a bit differently.
On Christmas Eve, many families hang their stocking over the fireplace. Christmas tree, holly, mistletoes are a must and of course, they decorate their house too!
Sometimes children's leave milk and cookies for the Santa by the fireplace. The main celebration starts from the Christmas day, with a grand family dinner.
Valentine's Day (February 14th)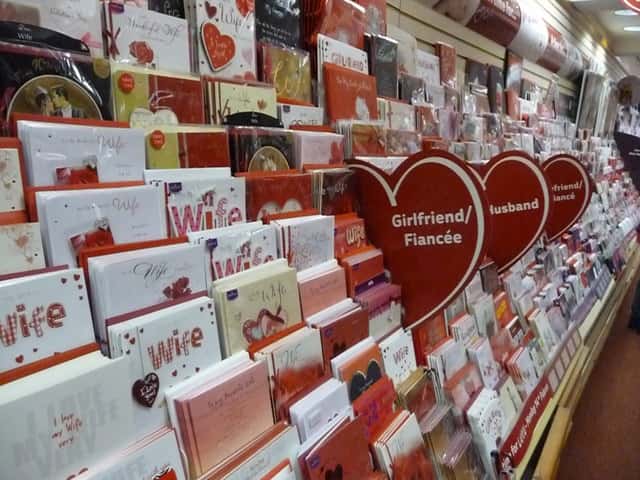 Although it's not an 'American' festival, it's celebrated with a grand gesture. On this day, couples celebrate and buy gifts for each other. People also send out valentine's greetings to family and friends just to let know how they feel.
It's a wonderful harmony of love and respect. Sometimes Valentine's Day fairs are held on the occasion, where couples and families participate.
Independence Day is another Grand National holiday in America. This is possibly the biggest holiday of the year with most of the population's participation. You'll see many parades with a mix of red, blue and white colors.
Americans enjoy this day by participating in different social events and spending time with their family. It's one of the most joyous world festivals.
Although Halloween is definitely not a national holiday, still it's celebrated with grand gestures.
This special festival was introduced to the Americans by the Irish and it's been celebrated since. At present people celebrate it by dressing up in scary costumes or at least some other fictional character.
Carved pumpkins with a grinning face, lanterns, and skulls are used to decorate the houses. Kids love this Halloween season. They go out to collect candy from door to door and celebrates the night with fun. Adults stay home to participate in 'trick or treat', others go out and hang out with friends at different social events. 
There's nothing more heartwarming than Thanksgiving.
Thanksgiving started back in 1621, where the Native Americans and New England came together and celebrated the moment with a huge feast. This holiday is a symbol of togetherness and acknowledging their loved ones.
Americans spend this holiday with their loved ones, sometimes with close friends. Want to know about a fun fact about this holiday?
It's American tradition to have Turkey, sweet potatoes, cranberry Sause and many other food items to be included in the meal.   
Famous American Music Festivals
Electric Zoo
Moving the parkland of Randall's Island Park toward an electronic dreamy dance world, the inspired souls behind Sensation, Mysteryland, and of course Tomorrowland made a huge impression on the fans.  Fans go crazy for this type of music event and you definitely shouldn't miss this festival.
Performers: Virtual Self, Martin Garrix, Marshmello, Kaskade
Date: 31st August – 2nd September 2018
Place: Randall's Island, New York
2. Electric Forest
Being one of the famous American music festivals, Electric Forest is a place where different bands come together. The music gets fashioned with electronic DJ where they perform on different stages.
It's a world of colors and you'll love the environment. Also, it's one of the popular summer festivals of America.
Performers: Griz Live Band, Marshmello, Bassnectar, The String Cheese Incident
Date: 21-24 June and 28 June – 1 July 2018
Place: Rothbury, Michigan
3. Sasquatch! Music Festival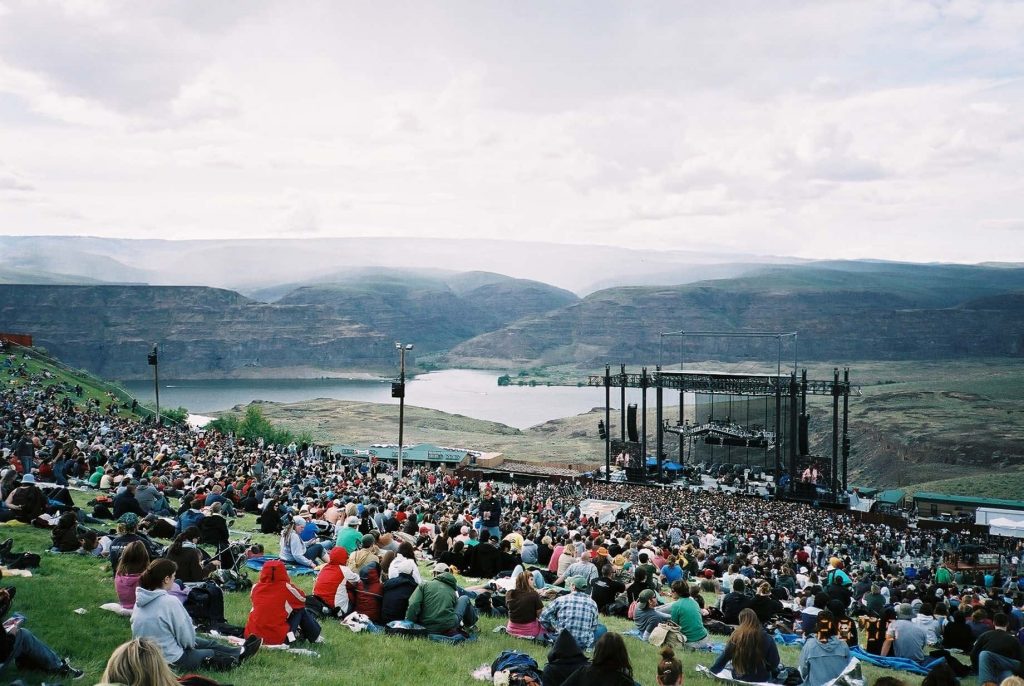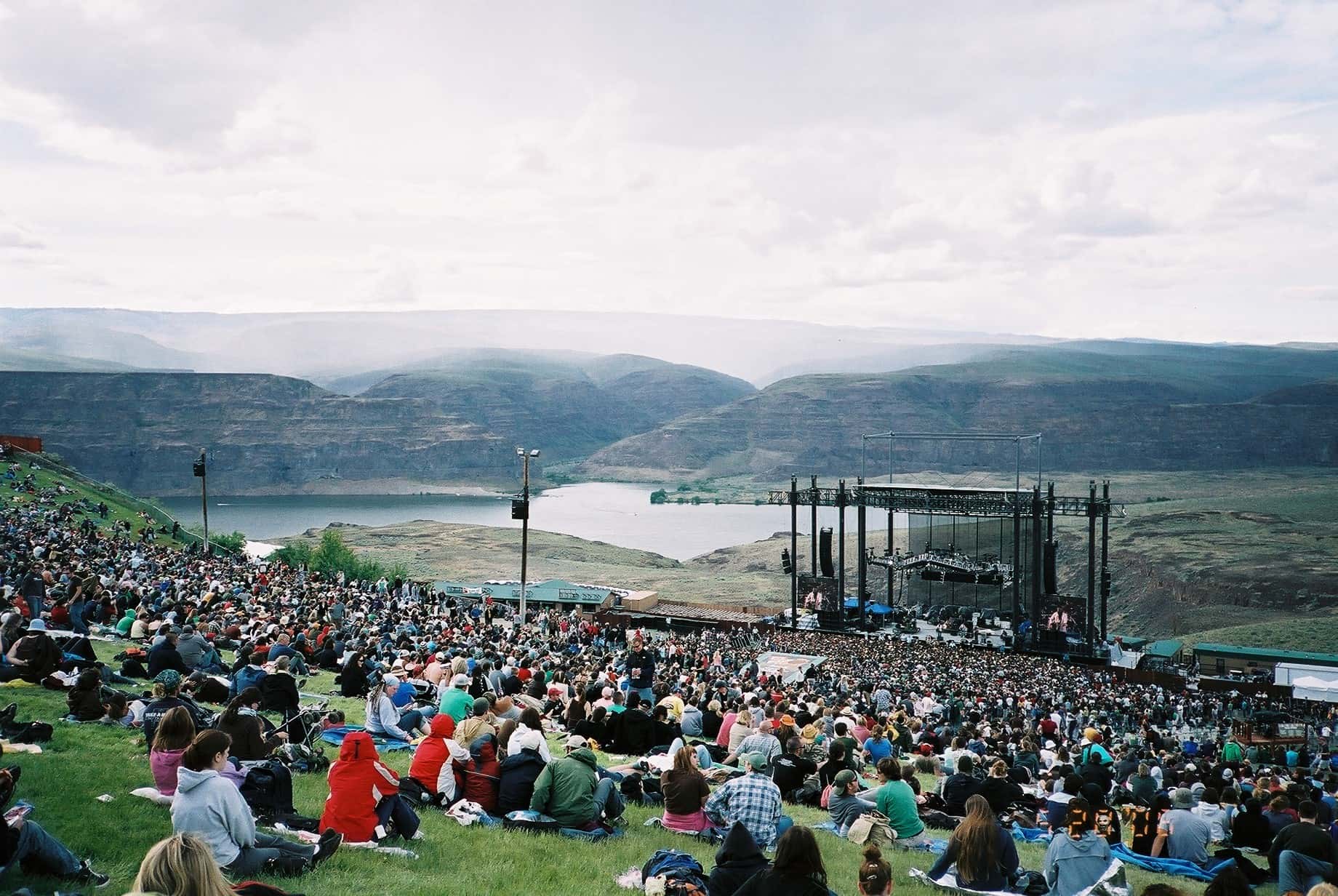 This festival is held on a remote location in Washington. The location is mainly a large campsite where music lovers can go and hear their favorite song. The festival mainly features indie rock genre and songwriters.
The festival is held throughout Memorial Day weekend and the tickets get a bit harder to find. This usually happened because it's one of the largest summer festivals of all.
Performers: The National, Bon Iver, David Byrne, Modest Mouse
Date: 25-27 May 2018
Place: Gorge Amphitheatre, George, Washington
4. Bonnaroo Music and Arts Festival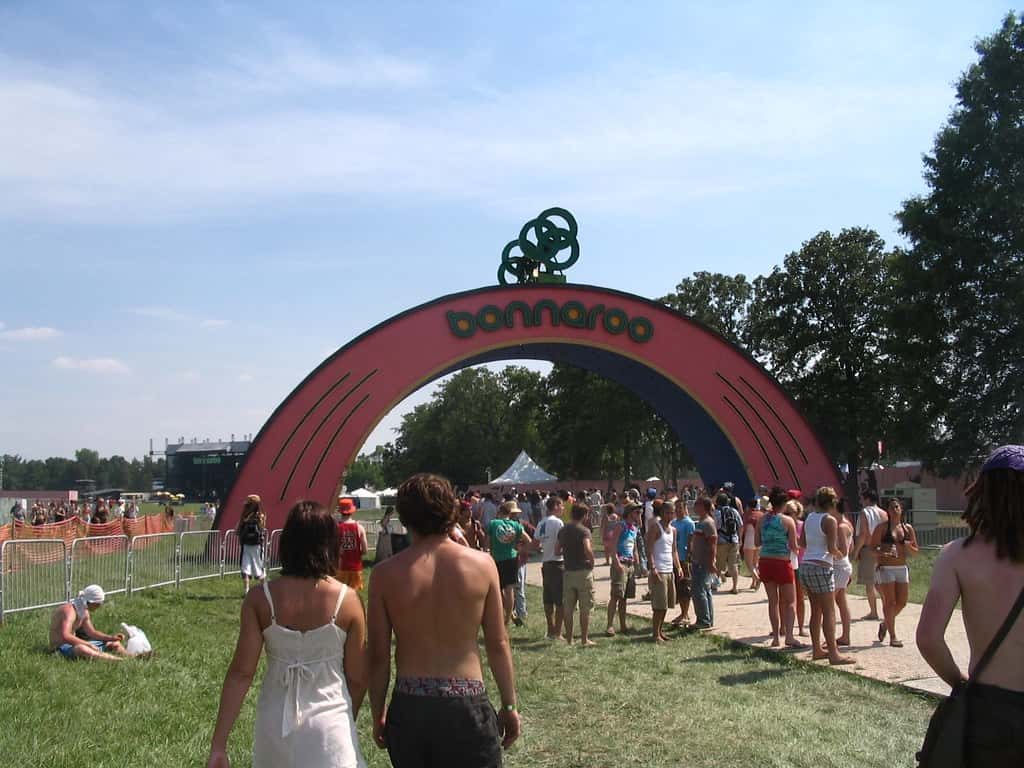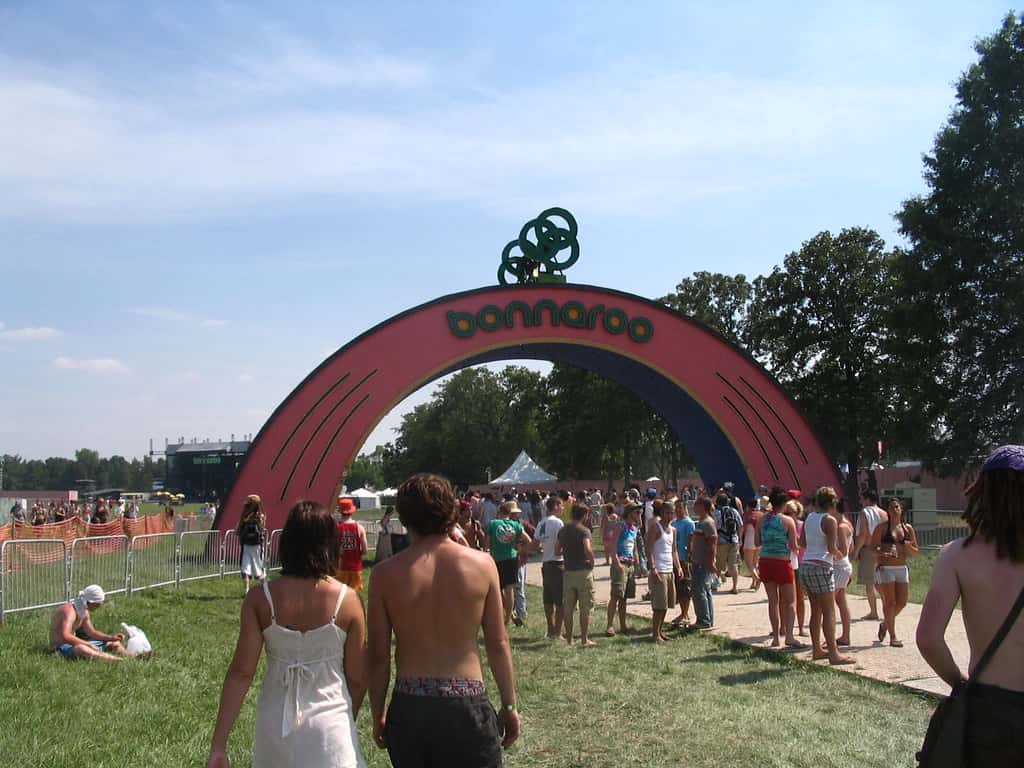 Initially, this awesome festival mainly focused on folk rocks and jam bands, but now the festival has welcomed a lot of other genres so that most of the people can participate and enjoy this festival.
It's also another grand summer festivals.
Performers: Muse, the Killers, Eminem
Date: 7–10 June 2018
Place: Great Stage Park, Tennessee
5. Hot 97 Summer Jam
Just by reading the name you may have assumed how awesome this festival can be. The festival focused solely on hip-hop, giving a platform to newcomers each year. Every year they bring a special guest who is revealed later during a performance.
The whole environment of the festival is full of excitement and fun.
Performers: DJ Khaled & Friends, Migos, Chris Brown and many more.
Date: 10th June
Place: East Rutherford, USA
6. New Orleans Jazz & Heritage Festival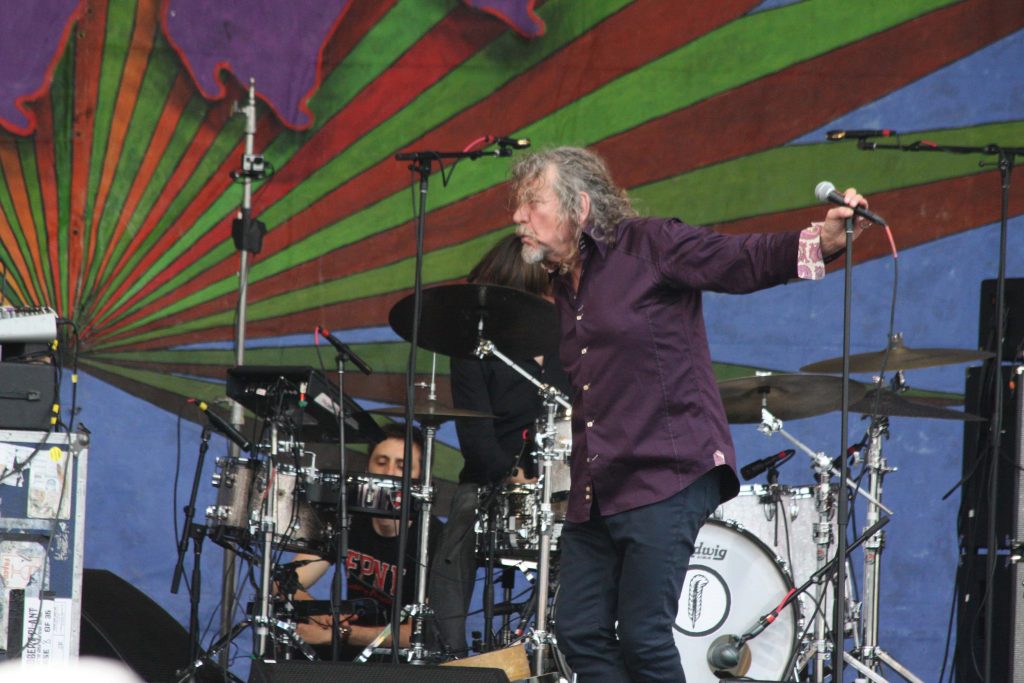 This isn't like other music festivals but a place of cultural experience. People participation in this festival will have a lot of interesting activities to deal with and learn about their culture. Of course, the festival will have performers, mainly Jazz.
Performers: Jimmy Buffett, Aretha Franklin, Aerosmith, Sting,
Date: 27th April – 6th May 2018
Place: New Orleans, USA
7. Electric Daisy Carnival Las Vegas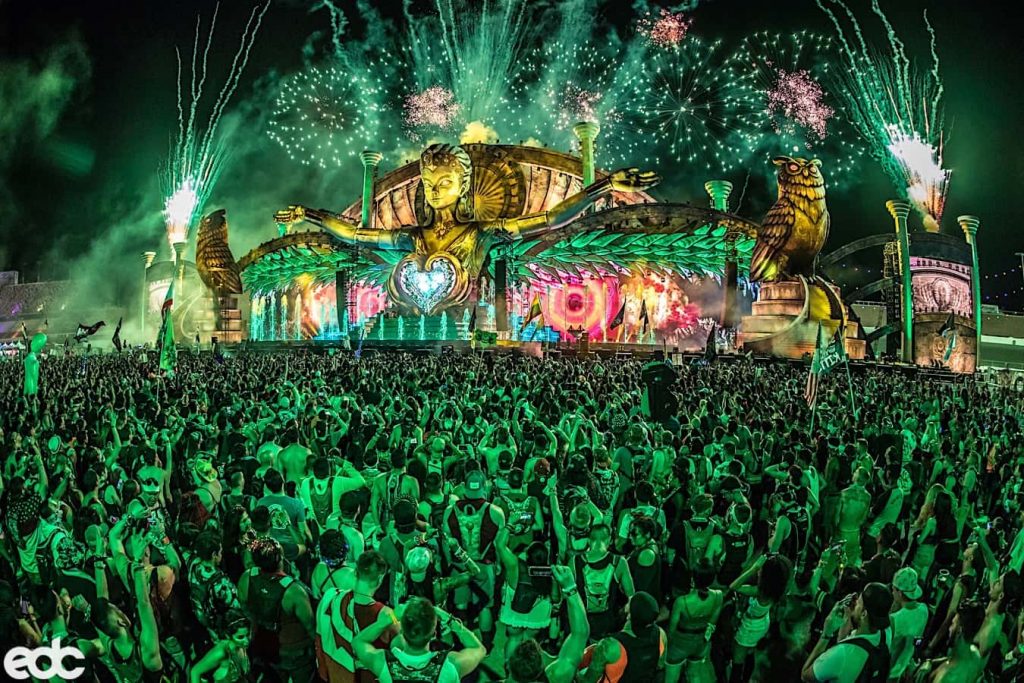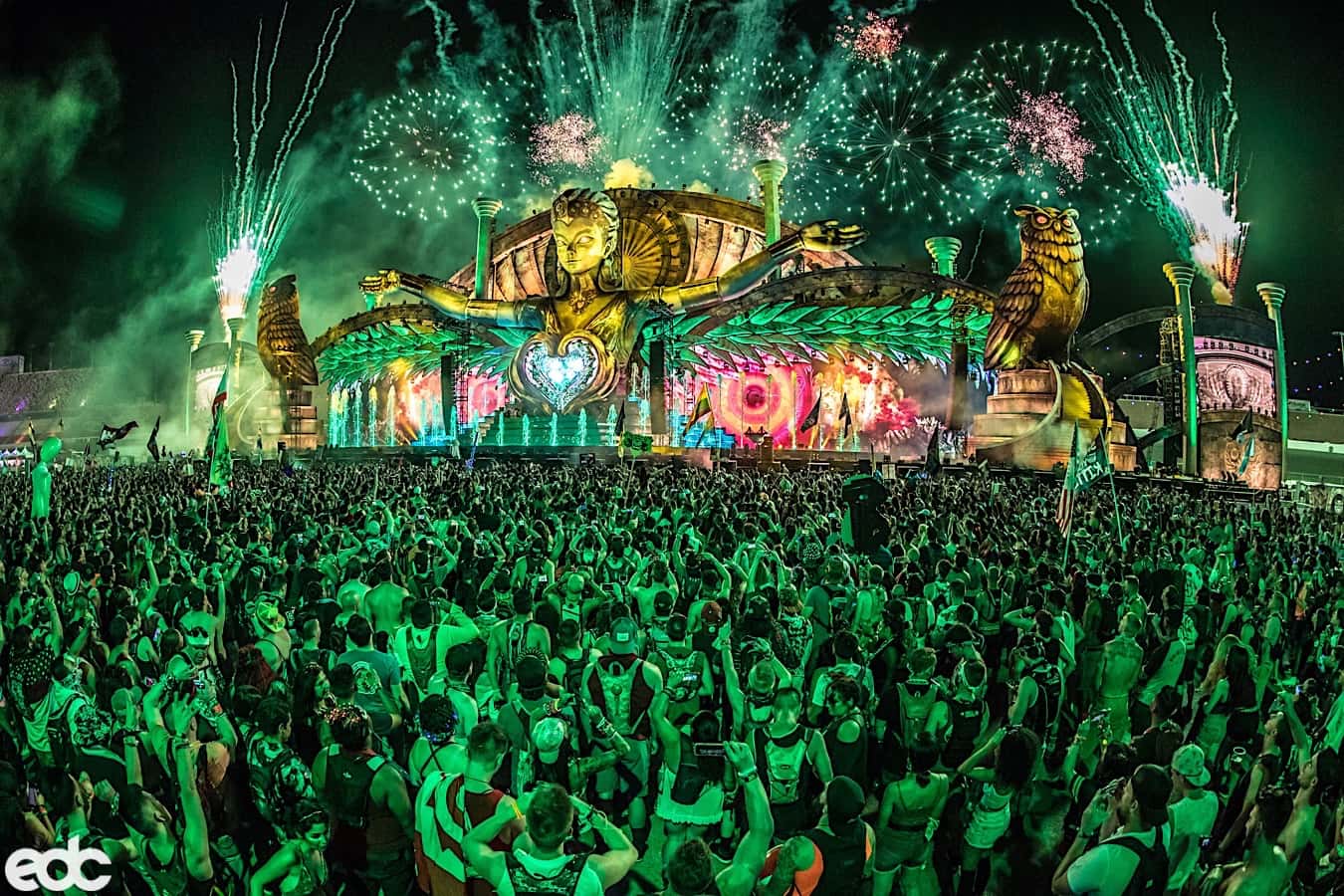 The carnival usually has two popular events in the US where you'll see neon light and street performance gathers in a space. Every year the number of fans go exponentially, slowly making it one of the biggest ones ever!
Performers: Hardwell, Eric Prydz, Martin Garrix, Armin van Buuren
Date: 18–20 May 2018
Place: Las Vegas, Nevada
8. Pitchfork Music Festival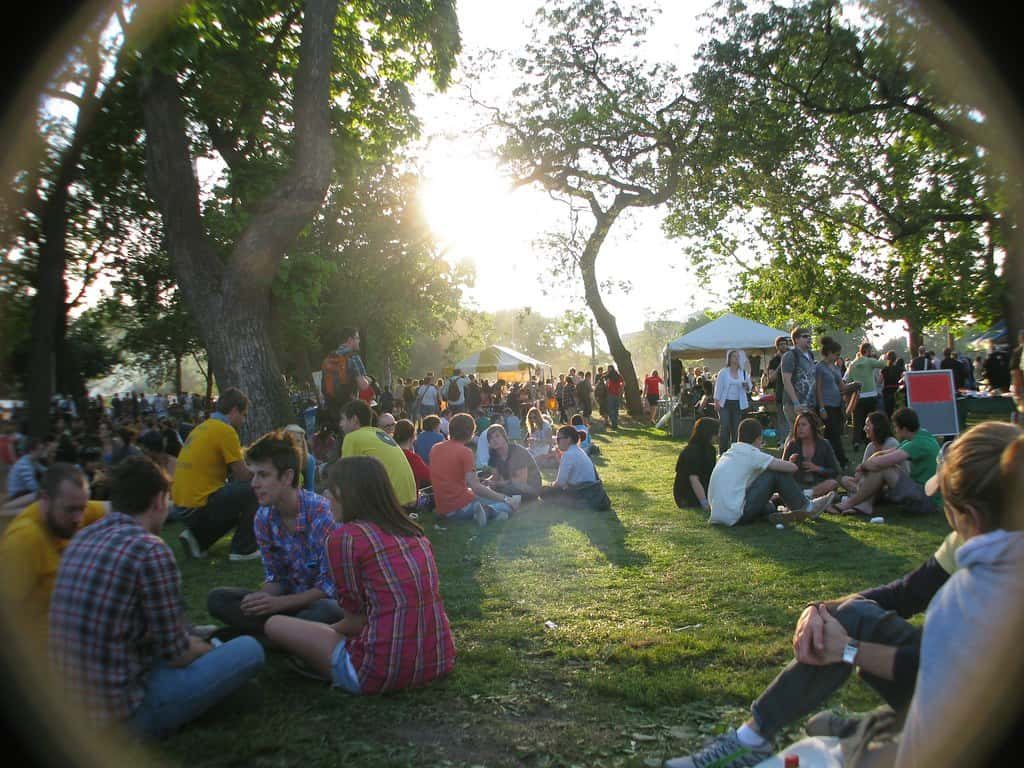 The festival is organized by Pitchfork Media and it's a solid three-day event. If you have a taste for mix genres than this one is definitely for you. Pitchfork Music Festival organizes a wide collection of music sources such as punk, jazz, hip-hop, electronic, rock etc. The festival also has a good collection of foods, beverages, and art from different vendors. You could think of it as a cultural feast. 
Performances: Lauryn Hill, Tame Impala, Fleet Foxes
Date: 20-22 July 2018
Place: Union Park, Chicago
9. Lollapalooza
It's another wonderful occasion with music, comedy, dance, craft booths and many more. Lollapalooza brings out the full taste of a carnival and gives performers a platform to show their act.
This platform created many historical moments for famous musicians. So, it's a career building carnival too!
Performance: Jack White, Bruno Mars, Arctic Monkeys, The Weeknd
Date: 2-5 August 2018
Place: Grant Park, Chicago
10. South By South West
SXSW is the ultimate catch if you want to hear some new music. The platform has driven the careers of many performers a skyrocketed their career on a global scale. The festival not only showcases music but also films and other interactive activities.
Everyone come together on this joyous festival.
Date: March 2019
Place: Austin, Texas
11. Coachella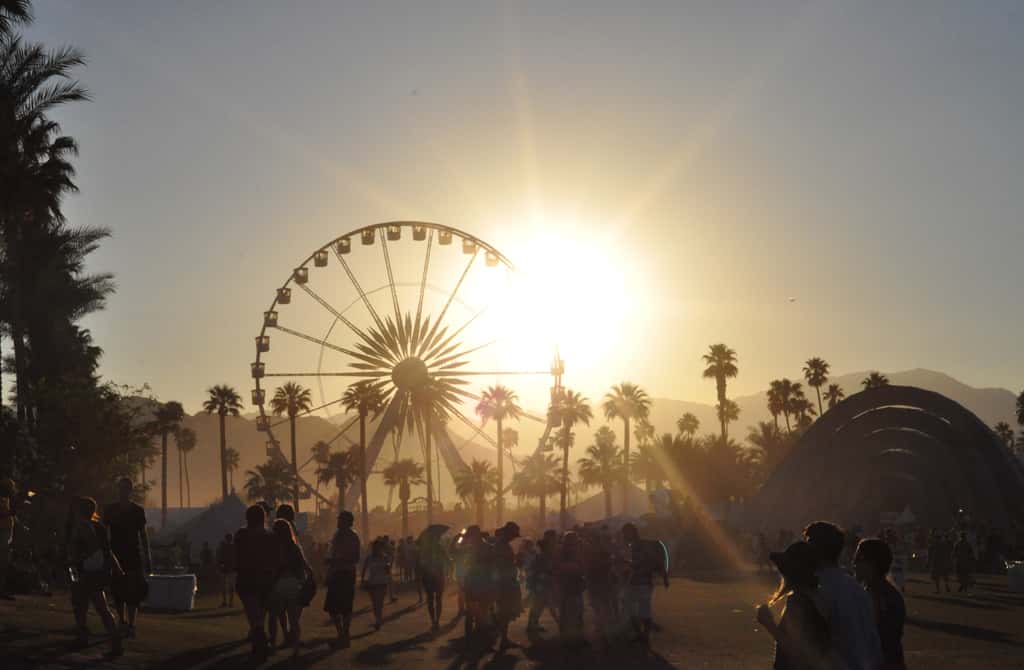 Being one of the famous American music festivals, getting a hand on the tickets to Coachella is almost impossible. People go crazy for this festival and some of the coolest bands come here each year to perform on stage.
You definitely want to drown in the live sensation and the cheer of crowds.
Performers: The Weeknd, Beyoncé, Eminem
Date: 13th -15th; 20th – 22nd April 2018
Place: Indio, California
Other Different Festivals of America
Food Festival of Chicago, Illinois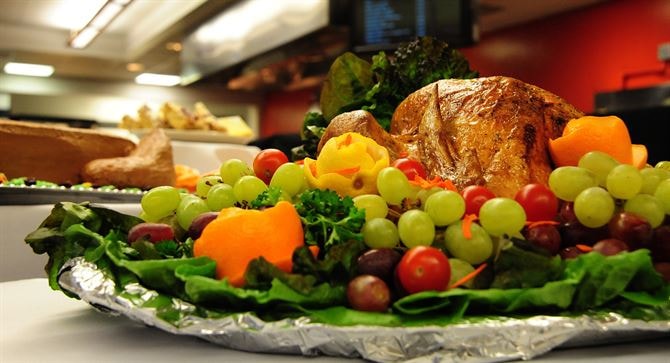 This is a unique festival where people come together and celebrate one of the biggest food festivals in the world. You'll get additional activities with all the different kind of food stalls to enjoy your day.
CatCon of Pasadena, California
Each year in California this cat convention is organized. If you're looking for a pet cat this is your chance. You can interact with all the cats and choose your soul kitty through this festival. Kind of a unique, right?

Frieze of Randall's Island Park, New York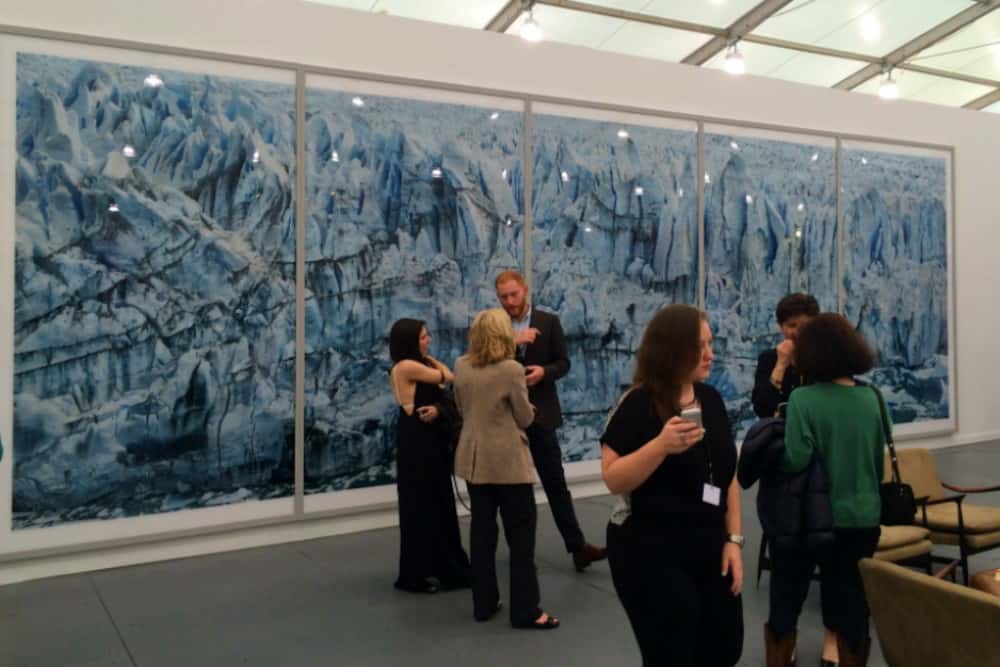 Love to see art? Why not head to Frieze. Art lovers all over the world can gather here to admire different art pieces and talk about their love for art. The gallery offers a wide range of collection for the art lover to admire and buy.

SandFest of Port Aransas, Texas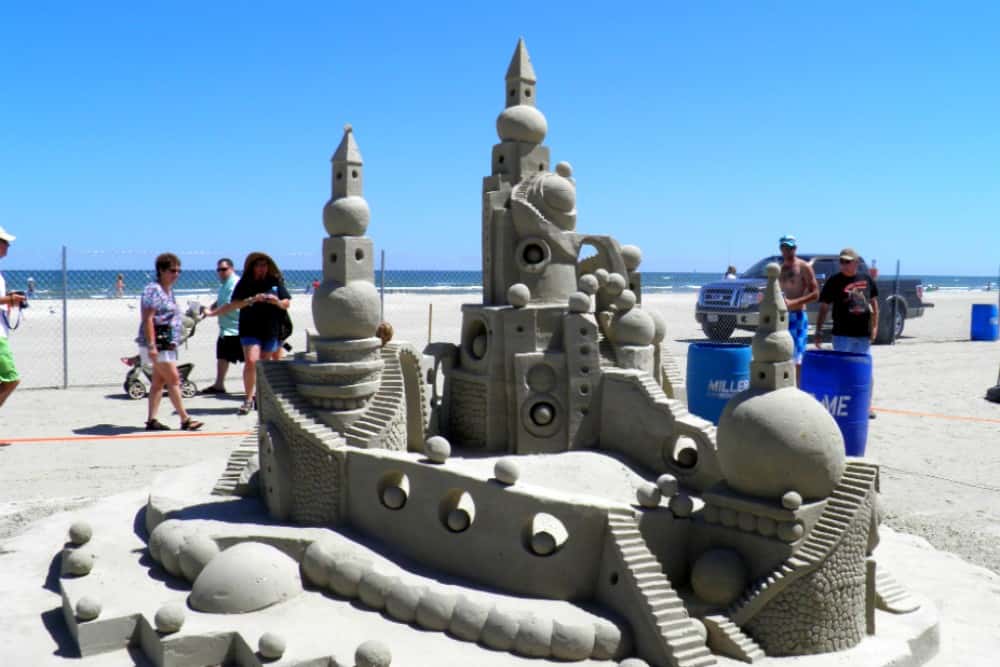 Love to play with sand and make sand castles? Well, you'll love this different event. To show off their skills more than 100,000 people come to attend this festival from all around the globe. Of course, there's a winning prize for the best one, but the actual focus of this carnival is to have fun.
Final Thoth
There's a lot of famous American festivals for you to explore. If you don't live in the US, you should definitely go there and check them out. These festivals are something that you don't want to miss.